December 4, 2016
Avoiding The Pitfalls Of Divorce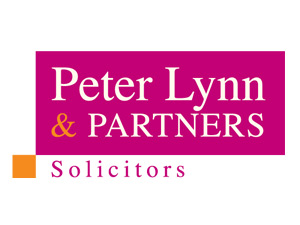 The importance of a correctly drafted divorce petition only becomes apparent when divorce proceedings are delayed because the wrong or insufficient information has been provided to the court.
Some people think that they could manage to prepare their own divorce petition – it is a simple legal document after all, but it contains many pitfalls that the inexperienced would not necessarily notice.
Firstly the divorce petition must exactly mirror the information contained on the marriage certificate and the original certificate must be provided to the court along with the divorce papers.
The statement of case within the divorce petition is very important – it is the reason for the matrimonial breakdown and needs to be expressed carefully within the papers. There is a danger, especially with an unreasonable behaviour petition of being over vitriolic or over exaggerated so that the other spouse objects to the contents. If this is expressed to the court, the case might end up being listed as a defended divorce requiring a court hearing where both parties have to attend and make representations to a Judge.   This has the effect of stopping the divorce in its tracks and is extremely unwelcome, especially when it is clear that a marriage has irretrievably broken down.
Similarly with a divorce based on adultery, it is important to have a confession or admission statement from the other spouse, that can be presented to the court if that spouse decides not to return their divorce papers acknowledgement to the court voluntarily.
The same applies with a divorce based on 2 years separation with consent – you must show that the other spouse actually does consent to a divorce based on this fact, and it is wise to do this before issuing court papers.
The final part of the divorce petition is called the prayer and must be completed properly if you want the court to consider the financial aspects of a divorce. In this section, you must also indicate if you wish to claim your divorce costs from your spouse, otherwise no claim for costs will be considered.
The court fee for issuing divorce proceedings is now £550, unless you are eligible for a fees exemption. If you are spending this amount of money you want to be sure you are getting it right first time.
We at Peter Lynn and Partners are all about preventing legal problems.
We can help your divorce to proceed smoothly, supporting you through all the stages with professionalism and care, helping you to avoid the pitfall of defended proceedings, or the problems of dealing with a reluctant spouse who refuses to return their papers to the Court.
Come and see us for a free 30 minute consultation and we can explain your options and how our dedicated team of specialist family lawyers can help you.