August 16, 2020
Boundary Disputes – Which Side Are You On?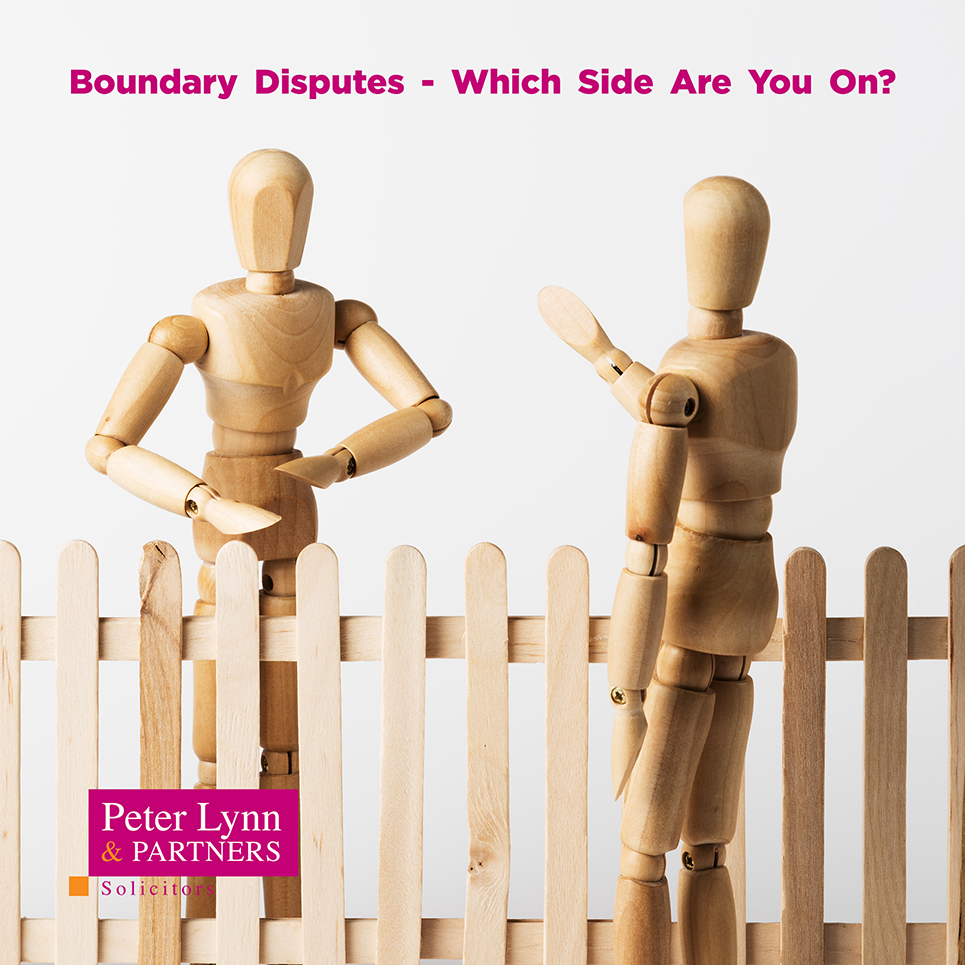 We frequently get calls from frustrated homeowners who have had a disagreement with a neighbour over a boundary.
These range from matters such as "who is responsible for boundary fencing" to complex issues linked to ancient rights of way and lease-holds stretching back hundreds of years.
In recent months, however, we have received a spate of calls relating to boundary disagreements.
This can, in part, be attributed to the lockdown, as people spent months at home, and used the time to make improvements to their properties.
This ranged from smaller jobs such as trimming hedges and loping trees to larger projects such as extensions, new outbuildings and more.
More often than not, these activities go on without issue; however, if a neighbour has reason to believe their boundary has been compromised and they can't come to an agreement, the issue can quickly become litigious.
This is precisely what happened to one client who's neighbour was having building works done to their home resulting in a boundary dispute as Neil Jacobi, litigation expert at Peter Lynn and Partners explains:
"Our client discovered that during the course of building a conservatory at the rear of the next-door property, part of that new building had been constructed on her land," said Neil.
"After attempting to resolve the matter herself, she approached us with her concerns, and we quickly identified that this was a trespass matter and initiated the relevant legal action."
As the case moved to trial, quarantine measures meant that the evidence had to be heard remotely from some witnesses using the recently introduced Ground Video Platform.
For those who were unable to access such technology, witnesses were requested to attend court in the usual way, but while maintaining the appropriate social distancing measures.
"Although we were unable to attend the trial in the normal manner due to Covid-19," continued Neil, "it was pleasing to note that the court did find a way, in such difficult times, of accommodating a trial which was the culmination of a rather protracted dispute and that, to the delight of our client, the case was decided in her favour with an order that her opponent should pay a significant amount in costs."
Matters such as this are commonplace and if you find yourself in a boundary dispute with a neighbour, property developer, local authority or any individual or organisation, get in touch with our litigation team.
Initial advice is free, and once we understand your situation, we can outline the most appropriate course of action to identify a fair and suitable outcome.
To talk to our team, call 01792 450010 or email [email protected] and click here for more information on our litigation services:
https://www.peterlynnandpartners.co.uk/litigation/