April 21, 2020
Child Arrangement Orders During the Coronavirus Lockdown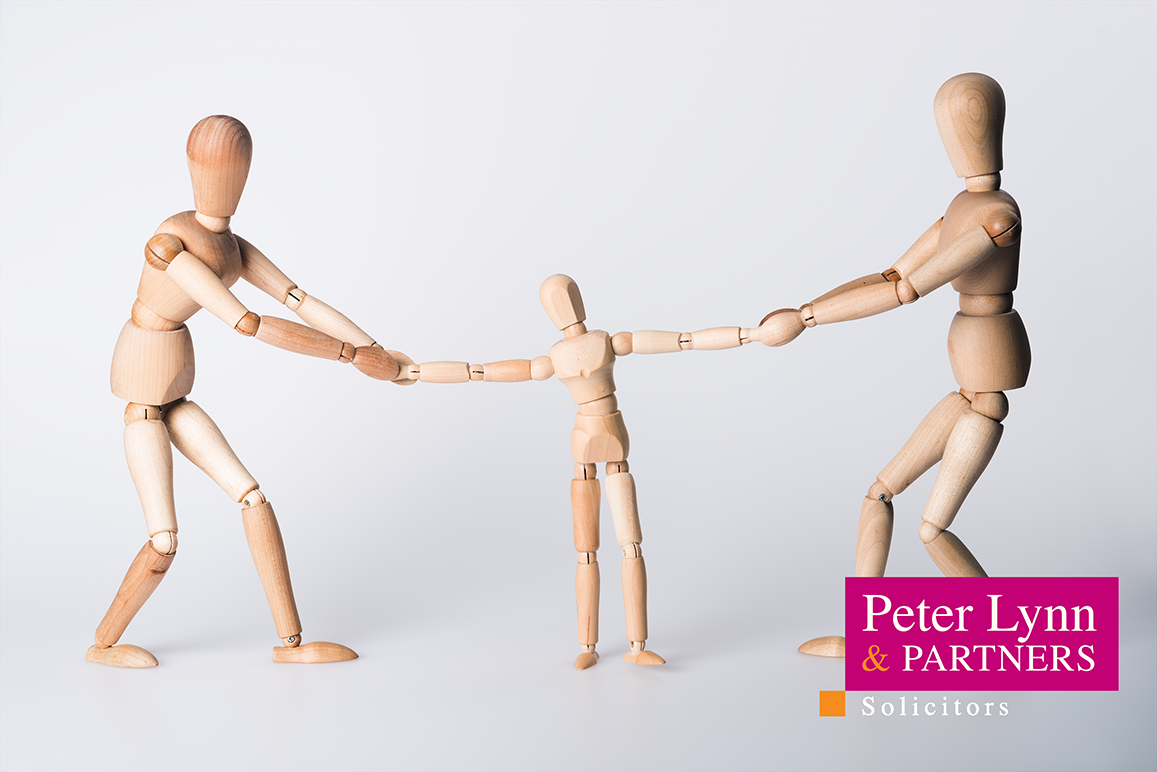 When a family is separating, whether the parents are married or not, planning for the future of any children involved is difficult.
This difficulty is multiplied when the government announces a nationwide quarantine period which can sometimes mean the child or children are with one parent at the time of lockdown.
We also understand that some people are very opportunistic, trying to use the circumstances to disrupt contact while others are using the crisis as a tool to stop contact altogether.
To assist, we have put together some advice and guidance on child arrangement matters during the Coronavirus situation. 
What is a Child Arrangement Order?
Child Arrangements Orders replaced Residence and Contact Orders on the 22nd April 2014. 
Child Arrangement Orders can set out who a child should live, spend time or otherwise have contact with.
Arrangements can be informally agreed between separated parents or through a court order. 
Regardless of the details of the arrangement, it is very important in these difficult times that your child's welfare is of first and foremost consideration and this will include the child spending time with both parents regularly, where possible, as well as their extended families.
Changes to Child Arrangements Due to Coronavirus
At the time of writing, the government's guidance is that where parents do not live in the same household, children under 18 can be moved between their parents' home during the lockdown.
If both co-parents are both well and not showing symptoms of COVID-19, there then there are no reasons why the normal arrangements should not continue, albeit with added precautions. 
Remember; you can vary an existing Court Order where there is an agreement between both parents. This is useful if alternative arrangements are needed in the current climate and both parents can agree on the decision jointly. 
Self-isolation and Maintaining Contact
The current government guidelines recommend if someone in your household presents symptoms of coronavirus, the entire household must self-isolate for 14 days. 
To this end, the use of technology is encouraged, so that a child or children do not feel isolated from the other parent or extended family members.
Skype, Facetime, Zoom, WhatsApp and many other platforms offer free video link-up services that are ideal for children to maintain relationships while self-isolating.
What happens if one parent becomes ill when the child is with you?
If the other parent becomes ill when the child is with you, and you are better placed and able to care for your child, you can look to change the arrangements. 
Both parents need to agree on this point, and it must be stressed that the welfare of the child or children and the ability to meet their specific needs will be paramount to any decision. 
Government guidelines should also always been adhered to.
If you have a child arrangement order in place which feel is being breached or you are unsure if you can comply with it due to government advice, communication with the other parent is key.
Key Workers
In order for essential services to be maintained, the government has identified multiple occupations that are deemed vital during the pandemic (NHS staff, supermarket delivery drivers, police, etc.) known as key workers.
As schools are only open to children with both parents classed as key workers, there may be scenarios where one parent is classed as a key worker, and the other has the ability to work from home or is furloughed.
In this scenario, you may want the parent who is at home to look after the child or children while the other parent works.
It is important to get the consent of your co-parent (and anyone with parental responsibility) at this stage; however, if you have a court order in place and cannot come to an agreement on this point, the court order will continue to have an effect. 
Unable to Maintain Arrangements Due to Illness
As with any normal scenario, parents should try and maintain the terms of the court order, provided you can do so safely and within government guidelines. 
However, it is a real possibility that one parent may contract COVID-19 meaning it is unsafe for the arrangements to continue.
If this happens then the welfare of a child when trying to organise new arrangements is the paramount consideration. 
The court would also expect you to also follow government coronavirus guidelines as to what is deemed safe in terms of an individual's movements during this period.
Different Arrangements For Term Time and Holiday Time
While many children are off school, the definition of "school hours" may become vague.
This is especially important if the arrangement order uses school times as a means to distinguish which parent gets the child at what time, e.g. collecting them after school or school holiday periods.
To this end parents should try and agree using their own definitions of 'school hours' and holiday/term time however if this proves difficult, it may be prudent to stick to timings as if it was a normal term time. 
Elderly Relatives
It may be necessary to explain to children, especially younger ones, that older relatives are unable to visit them right now; however, we certainly recommend using the apps and technology mentioned above to maintain contact.
If No Agreement Can Be Reached
Without an agreement between both parents, the terms of a court order will continue to have effect until such time that your ex-partner becomes unable to look after your child or children safely.
Consideration can be given to refer your case to mediation as mediation can be facilitated by phone. If an agreement is not reached through this means, then an application can be issued at Court. 
If urgent action is needed and court intervention required, we can apply to the courts directly on your behalf as the Courts are very much still operating. 
With this in mind, guidance has been issued that telephone and video conferencing can take place to avoid the need to attend court in person yet ensure hearings can be effective and progress be made. 
At Peter Lynn and Partners, we have the facilities in place to enable this without the need for you to come into the office and through the use of technology and our robust remote working strategy, we are very much here to help you.
At Peter Lynn and Partners, we are here for you.
Our Family Law teams are available by telephone, email and many online video platforms to help you through this challenging period and to maintain contact with your children in line with government advice.
Call 01792 450010 or email [email protected]