July 8, 2019
College Link Up Supports Future Solicitors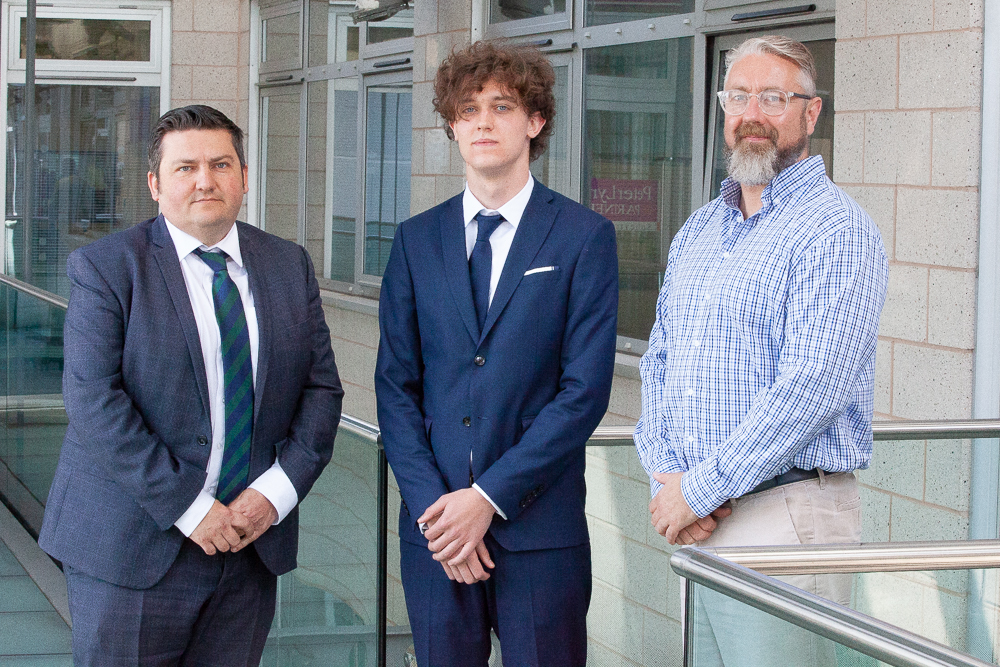 Regional law firm Peter Lynn and Partners have linked up with Gower College Swansea to offer future solicitors first-hand experience of working with a leading legal practice.
The partnership will see students from the college's Law and Criminology course work at the practice over the summer to gain an invaluable insight into the workings of a modern law firm.
Bruce Fellows, Learning Area Manager for Business & Technology at the college said, "This work placement will be of huge benefit to our students and we are grateful to Peter Lynn and Partners for this opportunity."
The first student to take up the offer of a placement is Alex Voss, who will work with the litigation, conveyancing and Wills team at the firm's Walter Road office.
"We are delighted to be working with the College," said Peter Lynn, "and are pleased to be able to offer students the opportunity to work with us and get a taste for the type of work they can expect when they leave education."