March 14, 2016
Company & Commercial Team Continues To Grow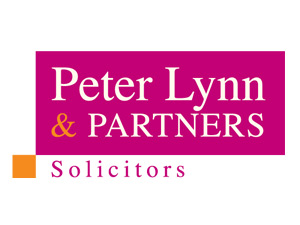 Peter Lynn & Partners are proud to announce the appointment of two new members of staff to their Company & Commercial Law team.

Jordan joined Peter Lynn & Partners in the summer of 2015 and is currently working in the Commercial Property team at our new Cardiff office.
Originally from Llanelli, the former St Michael's School and Coleg Sir Gâr pupil completed his Law degree at Cardiff University Law School in 2014 where he then stayed to complete the Legal Practice Course in 2015. Jordan is a fluent Welsh speaker and is equally comfortable giving advice through the medium of Welsh.
Away from work Jordan is a keen sportsman and particularly enjoys football. He is a season ticket holder for his beloved Swansea City and actually played for the club's academy for many years as a schoolboy. His other sporting interests include long distance running and he recently completed the Cardiff half marathon. He is currently training to take part in a full marathon later in the year.
Aside from sport he enjoys nothing more than spending quality time with family and socialising with friends.
Jonathan is currently in the Commercial and Company Law department in the Swansea, SA1 office. He deals with both contentious and non-contentious matters and conducts work in all areas from shareholder and IP disputes to incorporation of companies.
Jonathan graduated with a Law degree from Swansea University and proceeded to complete his Legal Practice Course at Swansea University and has an array of experience from working within the legal sector.
Jonathan moved to Peter Lynn and Partners from a local firm where he worked within the Injury Services Department. His caseload consisted of Employers/Public Liability claims and Road Traffic accidents. He was also the firm's representative for the national organisation MASS (Motor Association Solicitors Society) whose main goal is to ensure Claimants are at the forefront of the claims process and considered fairly during government reform and legislative restructuring.
Jonathan conducted in-house work for the Ospreys and WRU on various matters. He assisted and advised on the set-up of a number of subsidiary companies and employment matters within the organisation.
Jonathan has also conducted work in multiple jurisdictions and most recently advised a multi-national corporation on a multi-million pound claim in the Middle East.
A native of New York City and an ardent Knicks fan, Jonathan is also a Director of Basketball Wales. His love of the game and experience within the legal sector was seen to be an asset to the organisation and its vision of developing the sport within Wales. He is also currently working on the merger of the Home Nations under the British Basketball Federation as the new governing body of Basketball in the United Kingdom.
In his spare time Jonathan enjoys spending time with family and friends. Jonathan is a keen sportsman, he enjoys playing golf and basketball.