June 1, 2020
Employment Law Advice When Re-opening Your Business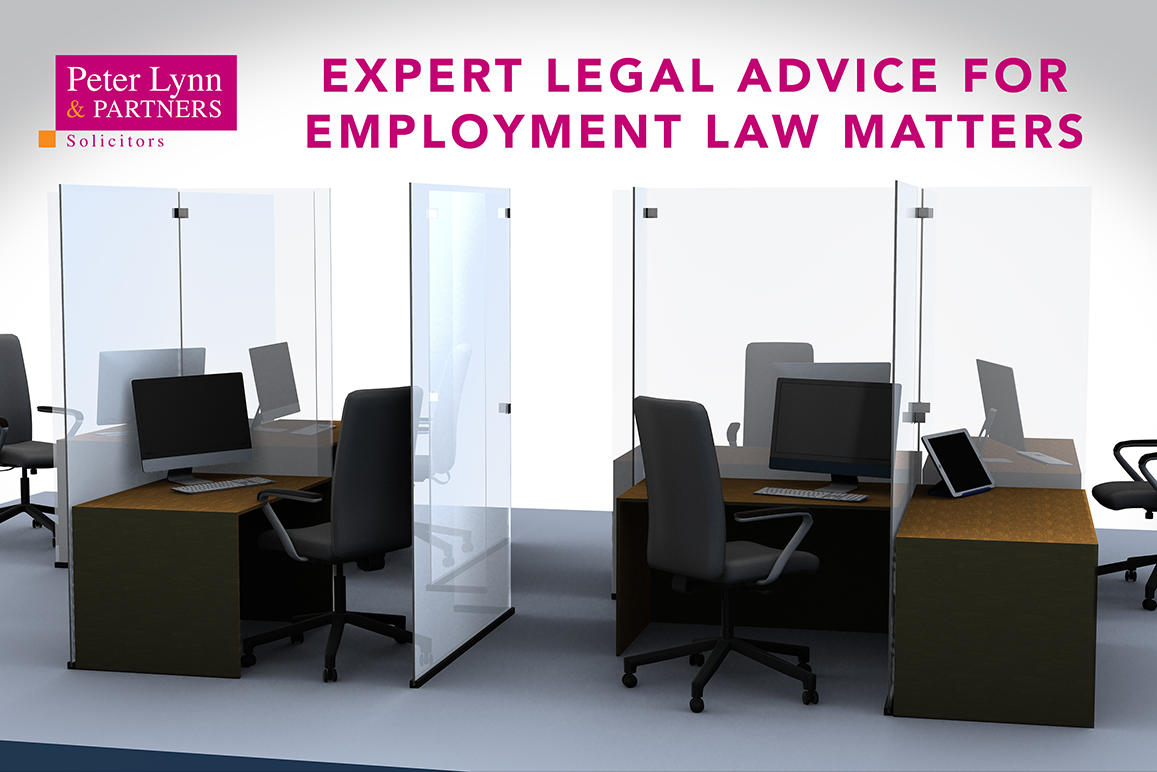 For many companies, returning to a traditional style of working may be a long way off and as businesses start to re-open, finding a safe way to operate is paramount.
Safe working distances, PPE, phased returns, adjusted opening times, new staff rotas, not to mention the request from some staff to remain working from home will all need to be taken into account.
In addition, businesses that share a building, have large meeting rooms or have a canteen will have to get to grips with a myriad of new safety risks.
Change will undoubtedly have to take place, but one aspect of work-life, that needs careful consideration is to ensure that any changes legal are reflected in HR policies and procedures, employee handbooks and employment contracts.
While making changes to protect staff is certainly needed, businesses are potentially leaving themselves exposed to a legal challenge from employees, so it is prudent to plan ahead and prevent legal problems.
At Peter Lynn and Partners, our employment law team are available to help you prepare for re-opening and can assist with a range of matters, including:
• Home Working Agreements 
• Part-Time or Reduced Hours Contracts
• Social Distancing Policies
• Redeployment
• Redundancies
• TUPE
• and more.
Call 01792 450010 or email
[email protected] and visit here for more info
https://www.peterlynnandpartners.co.uk/hr-employment-law/
#wearehereforyou #coronavirus #COVID19 #furlough#employmentlaw #legal #legaladvice #preventinglegalproblems