November 4, 2020
Employment Update – Annual Leave in a COVID World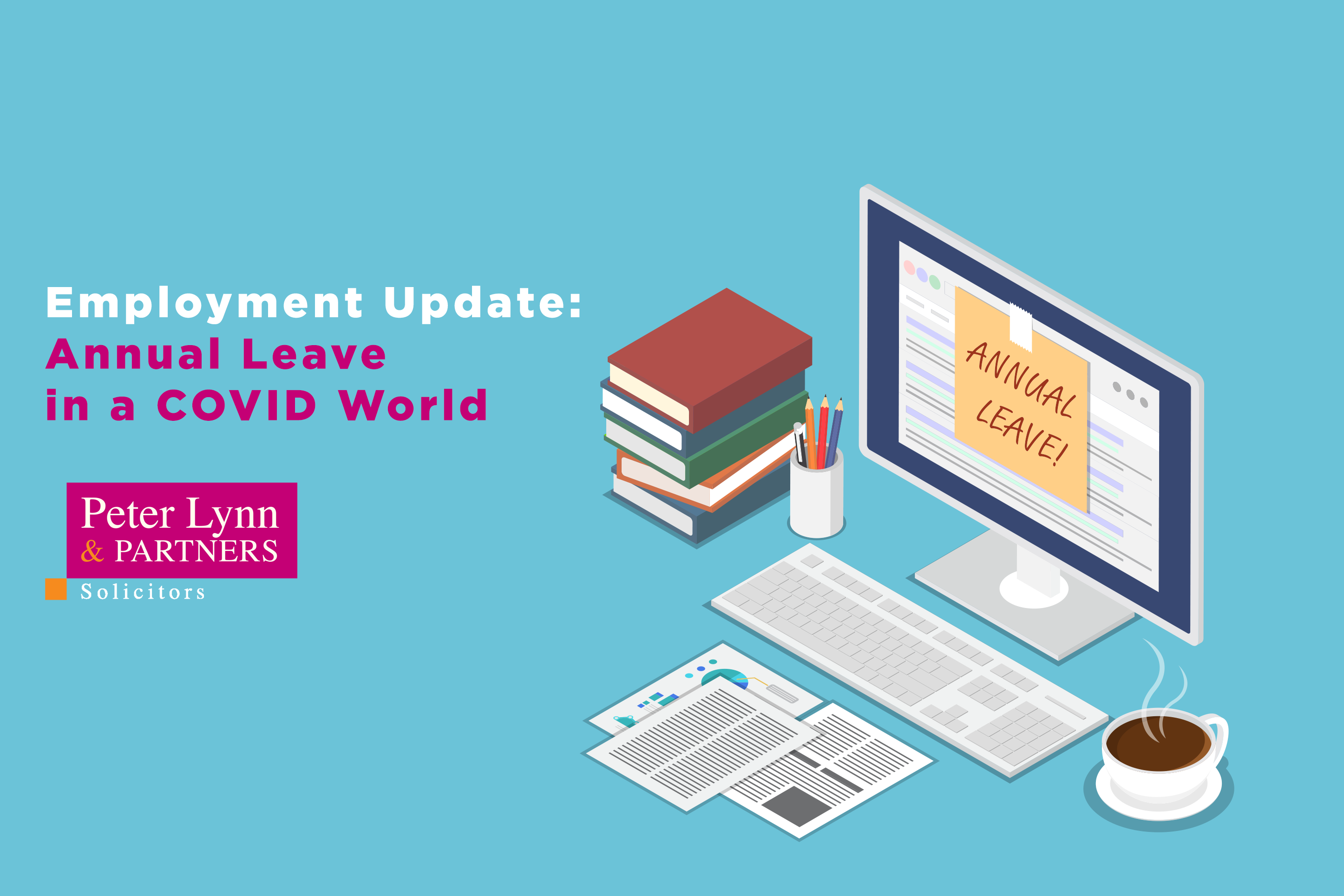 With many employers heading towards the end of their annual leave year, the question of how annual leave should be dealt with, in the wake of the emergency legislation, has become an increasingly challenging matter.
Pre COVID-19, the annual leave statutory allowance of 5.6 weeks was split, with employers able to give workers the option to carry over 1.6 weeks, should they wish to do. 
The four weeks had to be taken as annual leave in almost all other situations. Holidays are viewed as a required part of ensuring that all staff have a suitable break from work.  
Staff who were on furlough have been accruing holidays and whilst employers may have required workers to take their annual leave during furlough, they were all paid 100% of salary during that period. However, not all employers were able to do so, as the 20% top-up would not have been feasible. Any leave "untaken" will also be available to the worker and can be carried over.
From 27th March 2020, emergency regulations have been put in place to allow workers to carry over the balancing four weeks, for up to 2 years. 
Crucially, employers must allow workers the opportunity to carry this holiday over, where it has not been reasonably practicable for them to take their holiday leave.
The concept of "reasonably practicable" is slightly fluid, but will typically consider matters such as where the workforce was disrupted due to COVID, e.g. many staff were furloughed or unwell, placing pressure on those remaining, or where there was a dramatic increase in demand during the leave year.
All employers remain under a duty to ensure that workers take as much of their holiday allowance as possible during that year, with particular reference to the health and wellbeing of the individual worker.
Workers who do carry over holidays can do so for up to 2 years, and plans should be put in place to ensure that staff take the holidays appropriately and spread them in such a way that balances their needs, their colleagues' needs and the needs of the employer.
A key point to note when tackling this potentially sensitive issue is that employers can actually require workers to take annual leave. The required notice period for this is double the length of the leave that must be taken.
Employers should consider this course of action, particularly where they feel that there is going to be a problem with workers all looking to take holidays at the same time. This applies equally, where workers are "hoarding" leave to take at another time, but the employer feels they would benefit from a break.
The key message for employers is to make sure you communicate and plan, looking after the health of your workers, but also making sure that your business has the worker coverage, as it looks to recover and grow!
For expert advice on this or similar matters, call 01792 450010 or email [email protected] to arrange a free initial consultation.