April 24, 2023
Extra Support for Homeless Charity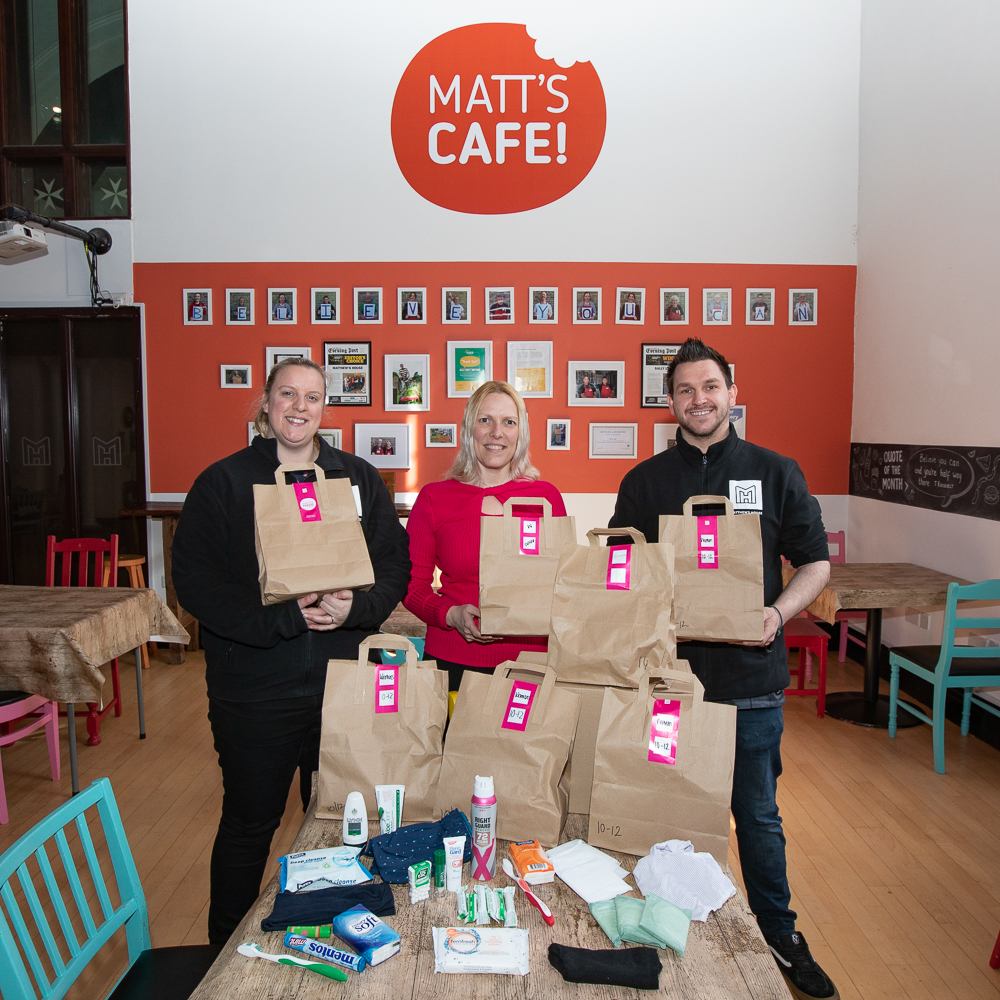 Peter Lynn and Partners Solicitors have donated additional funds to Matthew's House, enabling the charity to top up vital supplies needed to help the city's most vulnerable residents.
As one of the law firm's "Charities of the Year", the legal practice committed to helping the High Street-based organisation throughout 2023, so when the call came for extra support, they were quick to respond.
"The work that the team at Matthew's House and Matt's Café do on a daily basis to help vulnerable people is truly amazing," said partner Nia Godsmark, "so when they asked for support, we were only too happy to help." 
The packs, which contain items such as wet wipes, sanitary products, deodorant, toothbrushes and more, are given out on a weekly basis to people who use the facility, as well as Women's Aid, the Prison Service, Hostels and others.
"We give out around 35-50 packs a week," said Project Manager Thom Lynch, "So to have the support of Peter Lynn and Partners has been a great help."
For more information on the great work that the charity does, as well as to make a contribution and to help them keep the dignity bags topped up with essential items, visit their website – https://matthewshouse.org.uk