October 12, 2018
Festival Sponsorship Hit Right Note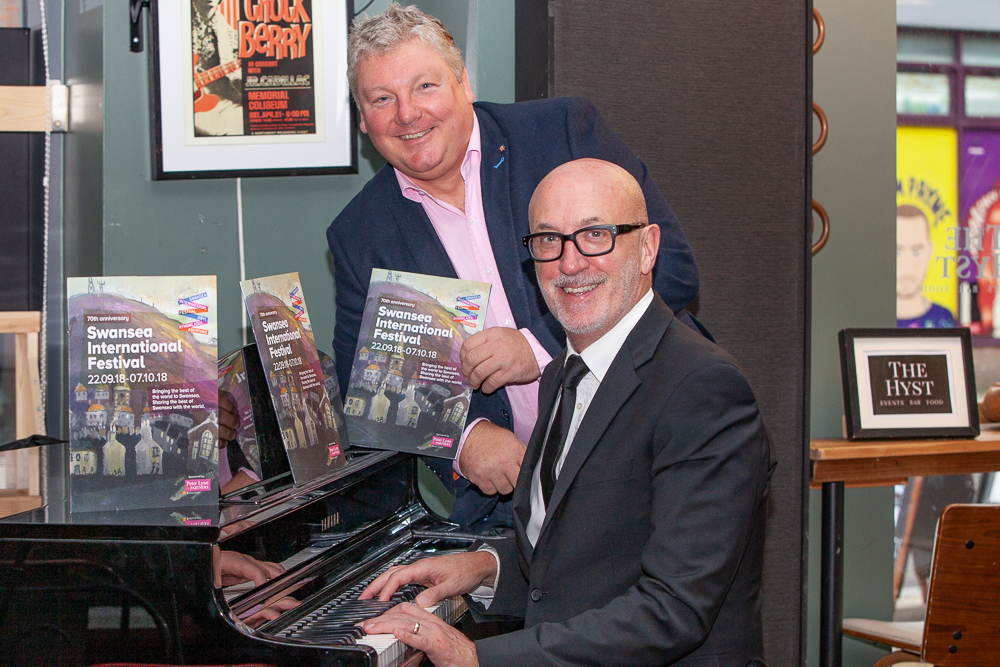 As the curtain draws on the Swansea International Festival, we look back on the two-week event that this year celebrated its 70th Birthday and the involvement of regional law firm, Peter Lynn and Partners.
Formerly known as the Swansea Festival of Music and the Arts, Swansea International Festival is now one of the major festival events in Wales and celebrates music and the arts at venues throughout the city.
The highlight of this year's show was Sir Karl Jenkins' performance with the BBC National Orchestra of Wales, BBC National Chorus of Wales, Kathryn Rudge (mezzo) & Abel Selaocoe (cello) at a sold-out Brangwyn Hall.
The show capped off an amazing fortnight of entertainment as festival coordinator Mal Pope explained, "The festival is one of Swansea's best-kept secrets," said Mal. "Over two weeks, Swansea has a diverse range of performances on offer at venues throughout the city and people saw world-renowned artists such as Sir Karl Jenkins, comedians of the calibre of Rob Brydon as well as a plethora of up and coming talent."
Although the event attracts funding from various sources, the organising team wanted to celebrate the 70th anniversary with more events and more acts, so were keen to seek the support of the local business community – something Peter Lynn and Partners were only too happy to provide.
Peter Lynn, Senior Partner commented, "A passionate supporters of the arts locally, we were only too happy to assist Mal and his team to deliver a bigger and better festival this year, especially as it was the 70th anniversary."
"Not only did Mal and the team do a fantastic job," added Peter, "but this year was arguably the best International Festival for a long time."
The Swansea International Festival team are already planning the 2019 event, and further information can be found on their website – http://www.swanseafestival.org