January 4, 2018
Five Key New Year's Resolutions for Your Business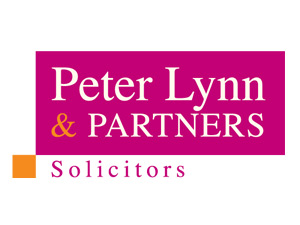 While we are all busy making personal New Year's Resolutions, our businesses are often neglected, or at least overlooked. The Christmas break, however, provides the ideal opportunity to take stock and consider the perfect business New Year's resolutions to take forward into 2018.
Consider your Business Structure
As businesses grow, so their complexities evolve along with the specific needs of the enterprise. What was once an entirely appropriate business set-up may no longer provide the ideal commercial structure, for the future. Have you had new business opportunities? New starters? New financial drivers? Now is the time to review the current situation and look to ensure that your business plan supports your business now and for the coming year.
Review you Shareholder Agreement
Where you are operating as a limited company by shares, a shareholder agreement is a vital document to ensure that the owners are all pulling together in the same direction. Crucially, a clear shareholder agreement means that the relationship between those owners is managed in such a way that will not put the company in jeopardy, in the event of a dispute. If you don't have a shareholder agreement in place, then make this your number one business New Year's resolution; if you already have one, then maybe now is a good time to review your shareholder agreement and make sure that it works as it should for your business's specific needs.
Are your Terms and Conditions Supporting your Business?
Many good businesses struggle because they do not get paid in a timely manner for work done or goods provided and in some cases no payment is received at all. Having robust terms and conditions in place not only increases your chance of getting paid on time, but it also provides a robust tool for any legal claim that may follow.
Employee Review – Look After Your Biggest Asset
Employees are the backbone of any business. When was the last time you reviewed your staff contracts and the employee handbook? Changes in the law may mean that these are now out of date and even for those that are up to date, there may be a need to make changes, in order to keep pace with other changes within your business. New staff, new structures, new customers may all demand a shift in your employee contracts.
Dealing with the Worst Case Scenario
With many small businesses, certain key individuals are likely to be central to the heart of the business. What would happen if one of your directors suddenly became ill or died unexpectedly? How would the business support their family? How would the business continue? Putting these provisions in place at an early stage will give everyone peace of mind and will also ensure the longevity of the business which you have worked so hard to grow.
Making these five simple resolutions your business priority this 2018 will offer a real opportunity for security and growth. For help and guidance in relation to any of the above, or indeed any other business issue you are facing, please contact us on 01792 450010 or email [email protected] to arrange a FREE initial meeting.