August 16, 2017
GROWTH OF MORRISTON CONVEYANCING TEAM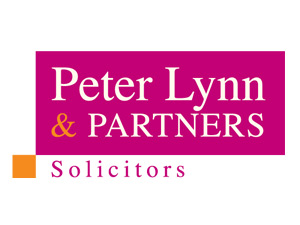 The conveyancing department at the Morriston office of Peter Lynn and Partners is now the largest in the firm and possibly the biggest conveyancing team in Swansea.
Specialising in all aspects of residential property conveyancing, the team are leading the way in Swansea thanks to their expert knowledge of the local property market, speed and efficiency. Peter Lynn, Senior Partner commented: "Morriston is where it all began for the firm and it is a testament to the hard work and dedication of the team that they have become one of the largest conveyancing teams in the area".
From first-time buyers to property investors; the team deal with a wide range of residential sales and purchases and have developed excellent relationships with estate agents, letting agents and property developers in the local area.
Residential conveyancing expert Stephanie Kift-Haries who recently joined the team from the Mumbles office commented "Morriston and the surrounding area is a buoyant residential market thanks to new housing developments and the wide range of properties suitable for all budgets as well as excellent locations near the M4 attracting people from far and wide".
"Our experience and local knowledge, not to mention the relationships we have established locally, allows us to move far quicker than many other conveyancing teams in the region which has played a significant part in the success of the team" said Andrew Davies, Business Development Manager.   A key component of the teams' success is the attention they place on preventing legal problems for their clients. Andrew continued "whilst we work quickly, we ensure we work thoroughly and a key aspect of our process is to advise clients on drafting or updating their Will".

As one of the biggest purchases of many people's lives, a will needs to be drafted or updated to include the wishes of the owners should they pass away suddenly. Failure to do so could result in additional stress at an already emotional time.
Peter Lynn commented
"There are many reasons why people move home however a new or growing family is certainly one of the main reasons so ensuring the future of your loved ones is secure should anything happen in the event of a sudden death is of paramount importance"
.
If you are thinking of buying or selling a property, arrange a meeting with the Morriston conveyancing team by calling 01792 310731 or email [email protected]
Additional legal services available from the Morriston office include:
• Divorce
• Family Law
• Civil Litigation
• Wills & Probate
• Estate Administration
• Power of Attorney & Trusts
• Personal Injury
• Motoring Offence Representation
• Company & Commercial Law
• HR & Employment Law
• Commercial Property
• Shareholder Agreements
• Debt Recovery
• Rural & Agricultural Affairs
• Litigation
• Company Sales & Acquisitions
• Terms & Conditions of Business
To discuss any legal matter, either pop into the office or contact the team on 01792 310731.