June 7, 2019
Law Firm Continues Support of Swansea Cricket Festival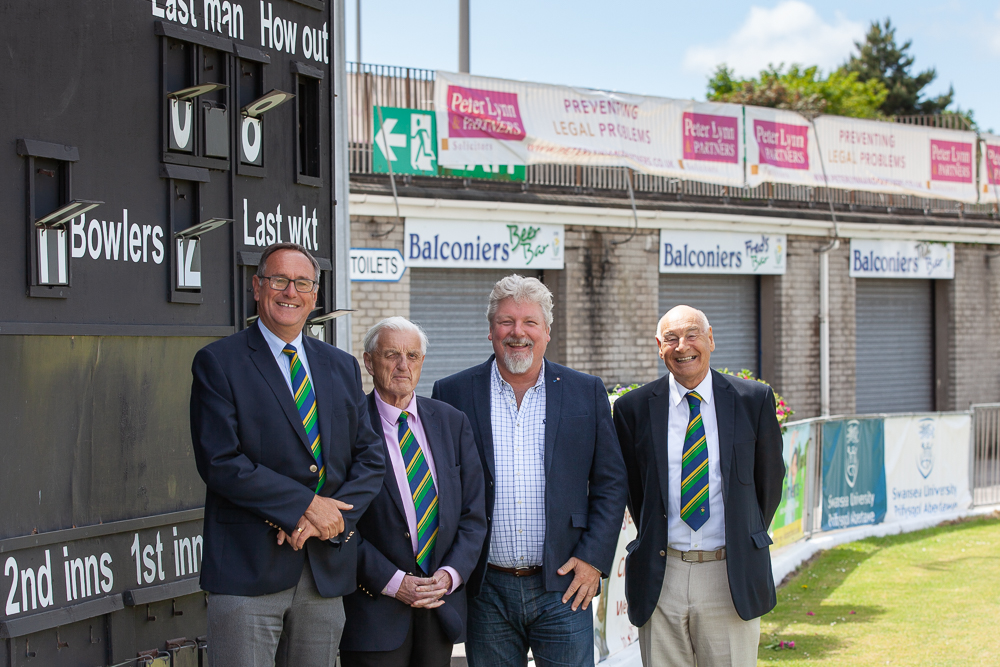 Leading South Wales law firm Peter Lynn and Partners have continued their support of the Swansea Cricket Festival by sponsoring the 2019 festivities.
The festival, which is organised by St Helen's Balconiers (the Glamorgan Cricket Supporters Club) will see Glamorgan partake in a 4-day game.
Between Tuesday, June 11th and Friday, June 14th, the Glamorgan County Cricket team will be in Swansea to play Derbyshire in the Specsavers County Championship.
Peter Lynn, Senior Partner at the Law Firm commented: "We are delighted to be sponsoring the Festival for another year as we believe that it is important for a sporting hotbed such as Swansea to continue to have a first-class cricket presence in the city".
The renewal follows many years of support for the festival by the law firm, something Chairman John Williams is grateful for. "Peter has been a patron of the festival for a number of years and we are truly grateful for his continued support as headline sponsor," said John.
Tickets and information on hospitality packages can be found on the
website www.glamorgancricket.com or email [email protected]