March 14, 2022
Law Firm Facilitates Six-Figure Business Sale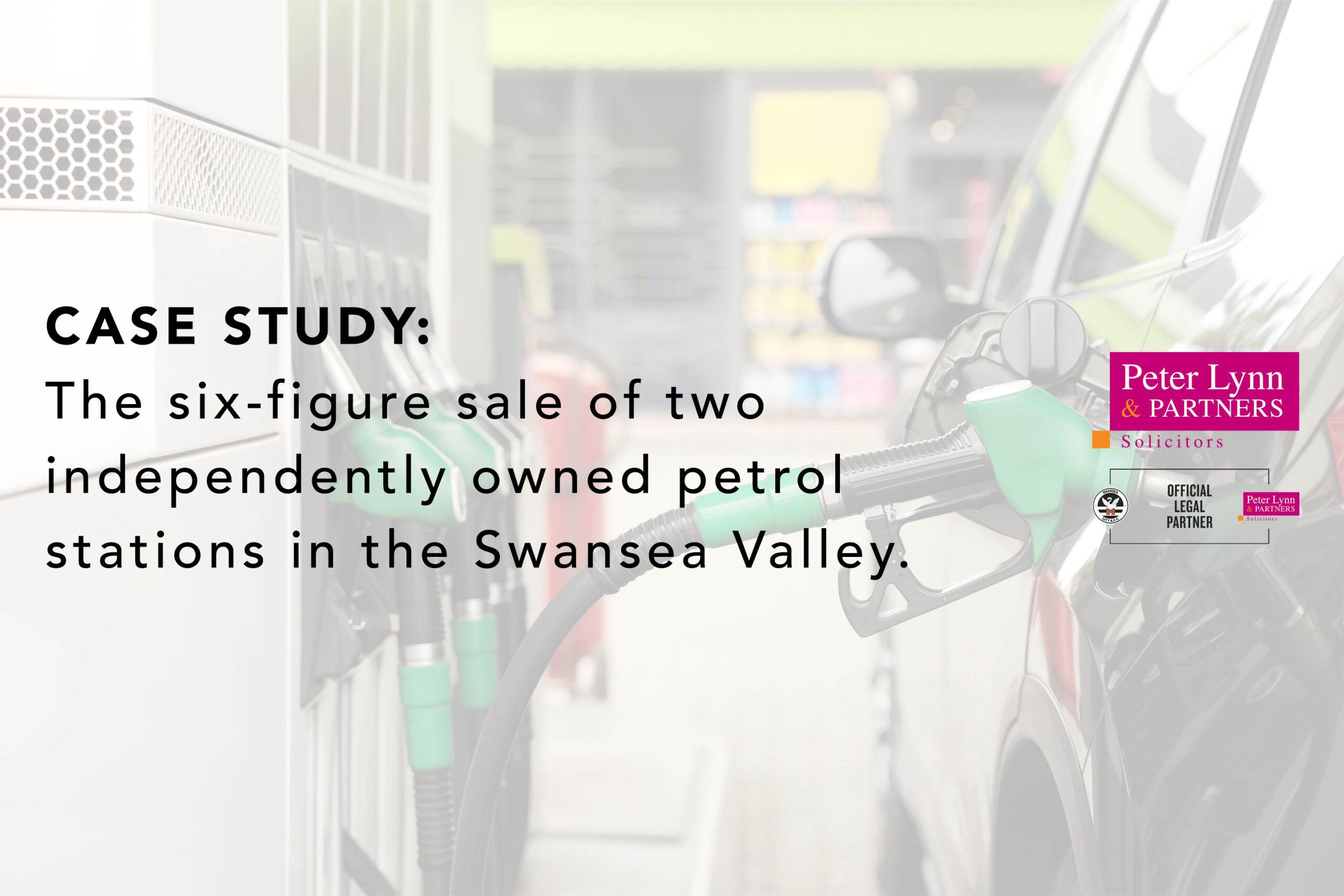 Peter Lynn and Partners Solicitors have helped facilitate the six-figure sale of two independently-owned petrol stations in the Swansea Valley.
The sites, which were both owned by two generations of the same family,
have been long-standing businesses in the communities they serve, however, the owners felt the time was right to sell up.
"We were delighted to help this family realise their dream of selling the business and retiring," said Partner and corporate lawyer Nia Godsmark, "however, due to the various services each site offered and the structure of the company, this business sale was far from straightforward."
Operating as both a fuel station, convenience store, off-license as well as one site having a Post Office, the licensing part of the deal alone was multi-faceted as Nia elaborated.
"We needed to ensure the transfer of licenses to the new owners ran smoothly and had to coordinate with a range of organisations from those dealing with the license to store fuel to the license to sell lottery tickets; all in all it was quite a complex sale."
On top of this, the family had split ownership of the company, whereby the son owned the business while his parents owned the property and land the business was situated on.
"Fortunately, we have one of the region's best Commercial Property teams within our firm," said Nia "so we were able to advise on this aspect of the deal as part of the wider suite of legal services we provided."
"This not only meant the clients had one law firm and one point of contact, but there was no delay in trying to get multiple law firms to communicate over the same client."
In addition to the licensing and land transfer, there was also the matter of 20 staff to TUPE over to the new owners, again, something the firm was able to do in-house.
"As an employment lawyer, I was able to manage the HR aspects of the sale as part of the other negotiations, giving the client peace of mind that their staff would be looked after by the new owners," said Nia.
With the sale successfully completed, the business is now in the hands of an experienced operator who has a portfolio of similar businesses across Wales and thanks to Nia and her team, her client was able to access all legal advice from under one roof.
"The ability to cover all areas of law means we are not only best placed to deal with sales, mergers and acquisitions," said Nia, "but when a deal is complex, as it was in this case, we add extra value as the client does not have to deal with multiple law firms."