February 6, 2020
Law Firm Fast Becoming Experts In Pub Trade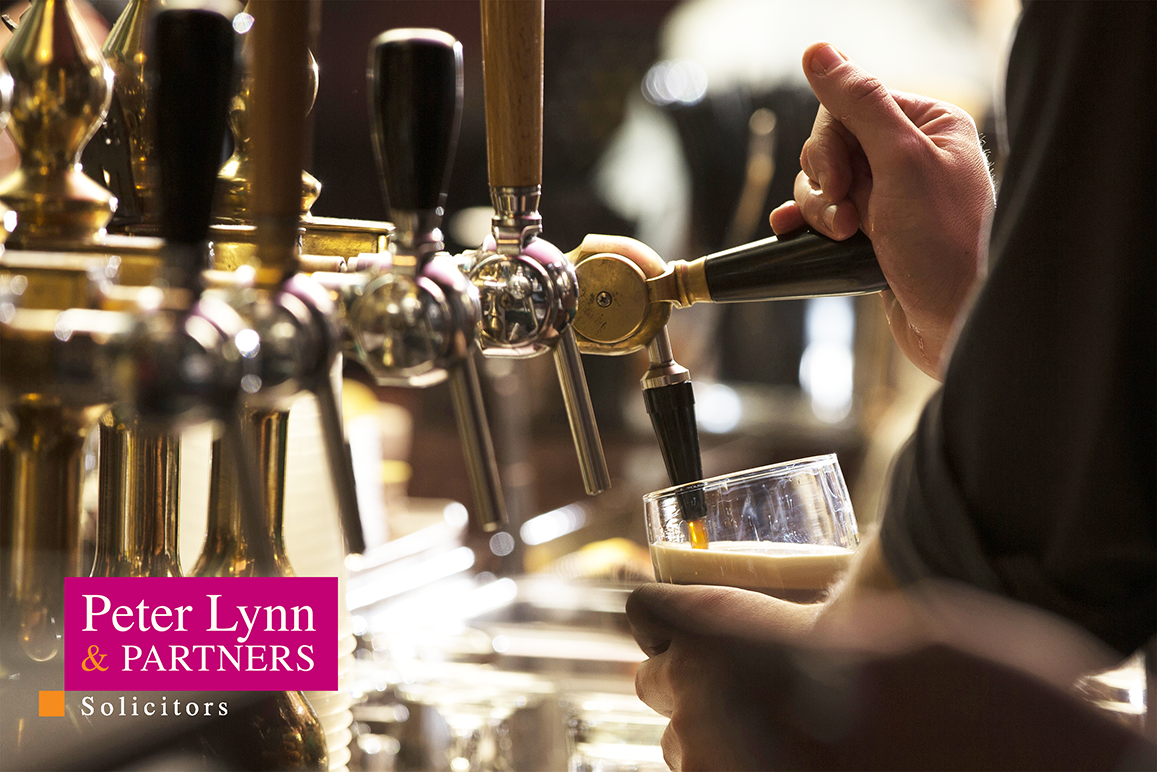 Leading Welsh law firm Peter Lynn and Partners have carved out a niche in the pub-trade as the go-to practice for acquisitions and expansions.
With a client portfolio that includes national brands such as the Indapub Group and Coyote Ugly; the legal team has worked extensively across the UK and offers a range of legal advice for the hospitality sector all under one roof.
"We cover all areas of law," explained senior partner Peter Lynn, "so can offer clients expert legal advice in areas such as commercial property, licensing, employment law, financing, partnerships and more, all from one firm, saving businesses time and money."
This extensive service offering has been an appeal for many operators, but one group in-particular are quick to sing the praises of the Swansea based law firm.
James Corbett, who founded the Indapub Group in 2012, has been using the services of Partner and property development & investment specialist Darren A Lewis for over ten years, and the combined approach to legal services has been an enormous benefit.
"Darren knows our business inside out," said James "and when we require legal advice for property acquisitions and redevelopments, he is not only quick to structure a deal, but the ability of the firm to combine operational requirements such as employment contracts and service level agreements with suppliers has helped developed our business."
With iconic venues such as The Hillgate in Nottinghill, The Mitre in Fulham, The George in St Michael, Oxfordshire and The Larrick in Marylebone; Peter Lynn and Partners have been integral to their success.
Chris Tymanowski, another Partner and commercial property specialist, has also become the go-to lawyer for acquisition and development matters for another national brand – Coyote Ugly Saloon Bar.
The chain, founded by Liliana Lovell in New York in 1993, has become an institution and was also the focus of the 2000 hit film.
It has since become a global franchise and local businessman and client of the firm, Steve Lewis, was awarded the UK rights, opening the first bar in Cardiff in 2016.
"We were thrilled to be awarded the UK franchise rights," said Steve, "and since opening Cardiff, we have opened venues in Liverpool, Birmingham and Swansea with plans to open more over the coming years, we are looking at opening at least one per year."
Key to the success of the franchise is the identification and acquisition of suitable properties, which is where Chris Tymanowski has proved an invaluable partner to the saloon bar franchisee, as Steve explained.
"Chris understands our vision and knows our business well, so when we are in the early stages of considering a new venue, we immediately involve Chris".
From dealing with property owners, agents and surveyors, Chris' strength is his ability to structure a deal on the best terms available that benefits the particular venue, but also the ongoing expansion plans of the franchise.
"Pub deals are always substantive, often involving complex legal matters, a thorough, methodical approach is key to delivering the deal the client wants," said Chris.
In addition to these familiar brands, the firm has also acted for significant numbers of local bars, cafes, restaurants and hotels and has helped multiple small businesses grow, thanks in part to the sector-specific knowledge of the commercial property team.
One such person is Amy Quinlan, who joined the commercial property team in 2018, and has worked extensively on the other side of the bar, having grown up in in a family of publicans as well as being a manager for brands such as Pitcher & Piano, O'Neills and All Bar One.
"For over nine years, I managed a variety of bars across the UK," said Amy, "so I have direct experience of what operators need from a legal point of view in order to protect them and to prevent legal problems".
In addition to property and financial advice, the firm can also call on the skills of other solicitors to offer advice on a range of matters.
Senior solicitor and expert in corporate and employment law, Nia Godsmark, has worked with many small to mid-sized hospitality businesses and has prevented multiple legal problems for these businesses.
"Many hospitality businesses are formed as partnerships," said Nia, "however we regularly see businesses in difficulty as they do not have the right agreements in place, so if the partners have a dispute, the business can often suffer, something that could easily be avoided if a partnership or shareholder agreement was in place."
"Alongside partnership agreements," continued Nia, "we also help with refinancing and overdraft agreements, employment law matters, supplier disputes, licensing issues and more, so quickly become an invaluable resource for the operators."
This combination of legal advice is a huge benefit to the clients who use the Swansea based law-firm, and rather than being seen as a last resort when things go wrong, they are the first port of call to prevent legal problems.