October 19, 2021
Law Firm Opens New Ammanford Office
Posted in
Advice, Civil Litigation, Commercial Property, Company & Commercial, Conveyancing, Divorce & Family, Employment, HR & Employment Law, Legal Aid, LPA, Making a Will, News, Residential Conveyancing, Wills, Probate & Trusts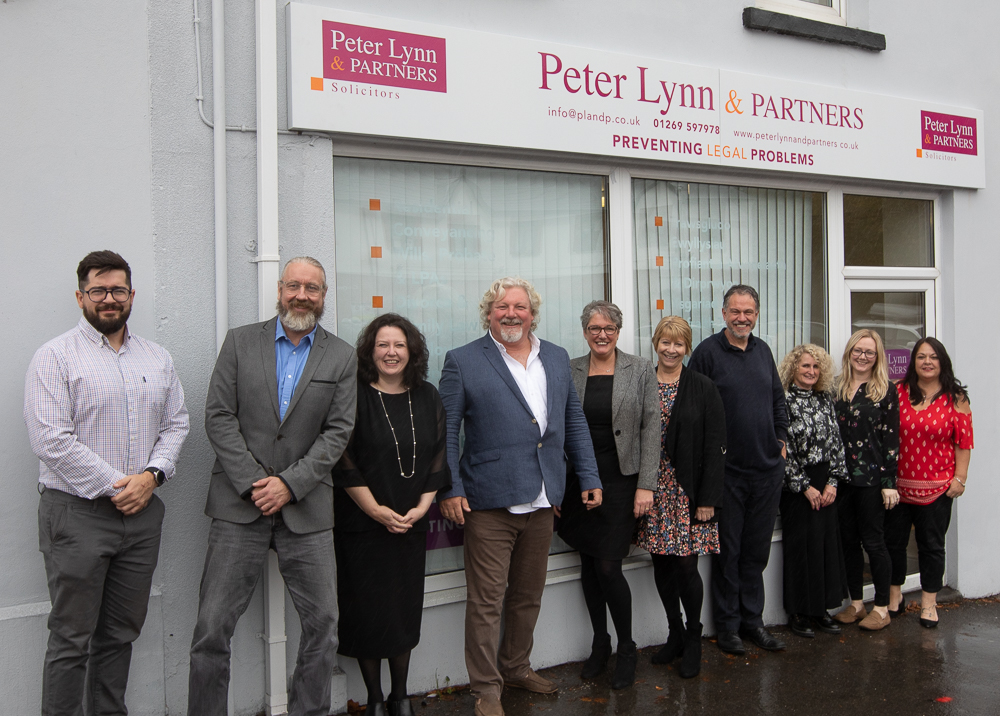 Leading regional law firm Peter Lynn and Partners has opened a new Ammanford office, with leading local lawyer Gary Jones joining as a consultant after closing his highly regarded practice.
The site, located on College Street in the town centre (opposite The CoOp), is the third West Wales office to be opened over the last 15 months and marks a spectacular period of growth for the firm.
"We are thrilled to complete the opening of our new office," said senior partner Peter Lynn, "and are delighted to expand our network of branch offices into Ammanford."
From Wills, Residential Conveyancing, Divorce and Family Law to Litigation, Commercial Property, Employment and Corporate Law; the Ammanford office will be home to a range of experienced lawyers, many of whom grew up in the area or have strong connections with the town.
"Our strength is in our staff and the diverse range of legal advice we are able to offer," continued Peter, "and with a vibrant network of community offices, it's important to us that the staff at these locations are not only experts in their area of law, but come from that community too."
The announcement is the latest development for the firm, which has over 85 lawyers and support staff, eight offices and a portfolio of clients that range from individuals and small businesses to multi-national, multi-million-pound global corporations.
"We have ambitious plans to continue expanding our high street presence throughout Wales over the coming years," said Peter, "and have multiple locations lined up that we will be announcing shortly."
The new office is located at 42 College Street, Ammanford, SA18 3AF and is open from 9am to 5pm Monday to Friday.
Call 01269 597978 or email [email protected]