August 13, 2022
Law Firm Secures £250m for Divorce Clients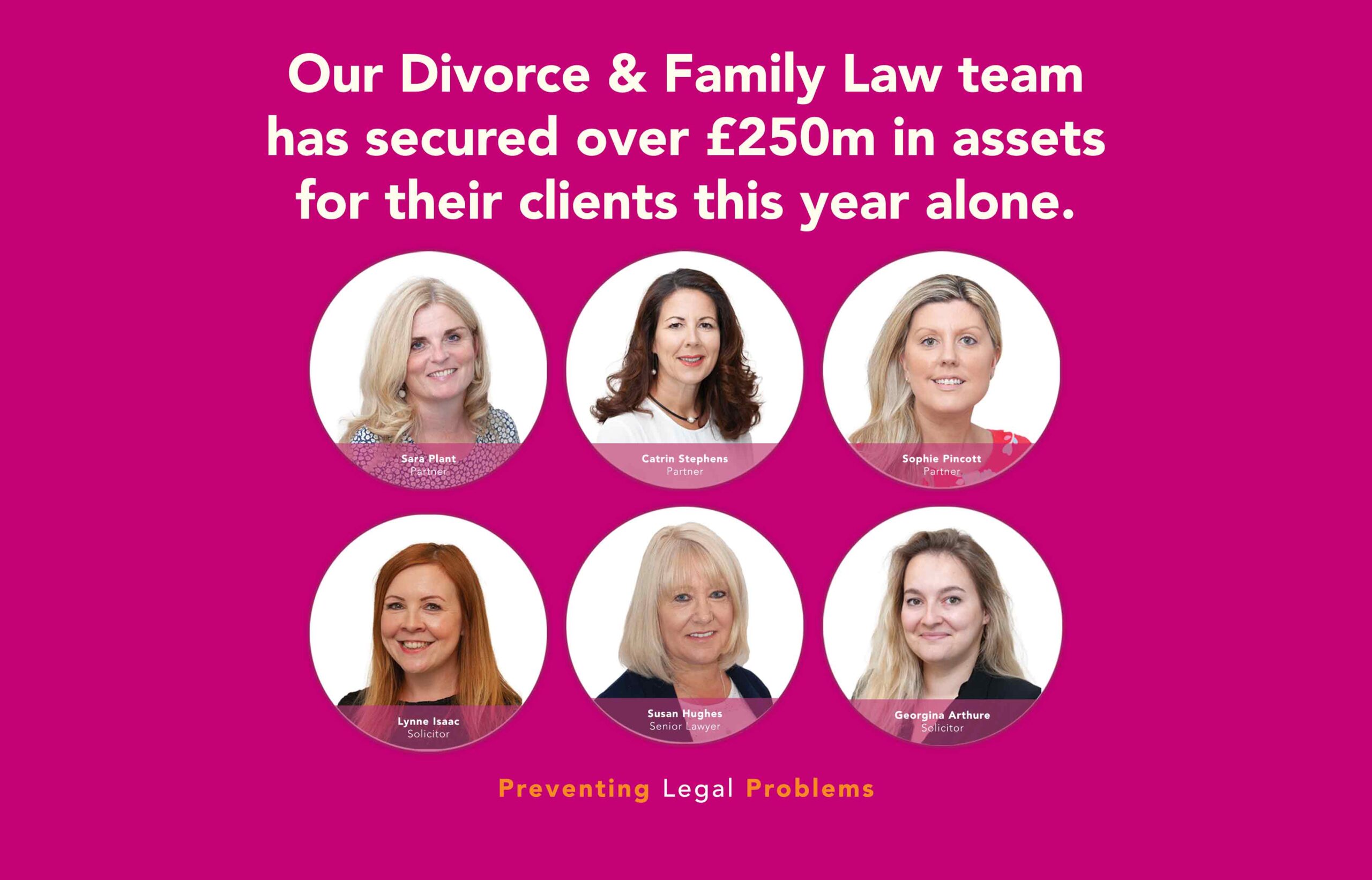 The Divorce & Family Law team at Peter Lynn and Partners Solicitors has secured over £250m in assets for their clients this year alone.
Headed by matrimonial finance expert Sara Plant, the SA1-based team are one of the largest in South Wales and has seen record demand for its services this year.
"We offer a range of divorce and family-based work from high-level financial arrangements to complex custody, residence and care cases," said Sara, "but 2022 has been a year like no other."
From the stresses of lock-down to the introduction of the new "No-Fault" divorce law; the reasons why couples have decided to split are wide-ranging, however, the team have been there to help and guide their clients.
"We often see people at a difficult time in their lives," said partner and Family Law Specialist Sophie Pincott, "and are aware that visiting a solicitor can be a daunting experience so approach each case efficiently and professionally".
And while the firm works with all members of the community, they have become known for their work with high-net-worth individuals, as experienced divorce and financial lawyer Lynne Isaac explained.
"From professional sports people, farmers and business owners to entrepreneurs, musicians, politicians, property developers and more, we work with a wide range of clients and can act for either party."
In situations where high-value assets are concerned, Sara and her team use a variety of resources from property valuers to forensic accountants and even antique valuers.
"Some people will try and hide their assets," said Sara, "so we will work on behalf of our clients to identify and acquire the monies the other side are attempting to hide and conversely, if our client is looking to retain their assets, we will do everything we can to prevent the other side form accessing them."
The team also work closely with members of the emergency services who are going through a divorce, a niche sector headed up by partner Catrin Stephens.
"The pensions of military personnel, police and fire brigade members can be extremely valuable," explained Catrin, "so protecting or accessing those pension pots requires expert knowledge and understanding, something we have extensive experience of."
The team also have access to the other departments within the firm, so in matters where businesses are involved, the team can work closely with colleagues to offer an "under-one-roof" service.
"We frequently work with our Corporate Law and Commerical Property Teams in divorce matters," continued Sara, "especially as business interests can be complex with assets purchased in various names that can be integral to a fair outcome."
For more information and to arrange a free, confidential initial meeting to discuss any aspect of divorce or family law, please contact:
01792 450010
[email protected]
Peter Lynn and Partners
Preventing Legal Problems.