August 21, 2018
Law Firm Sponsors Star-Studded Seven's Team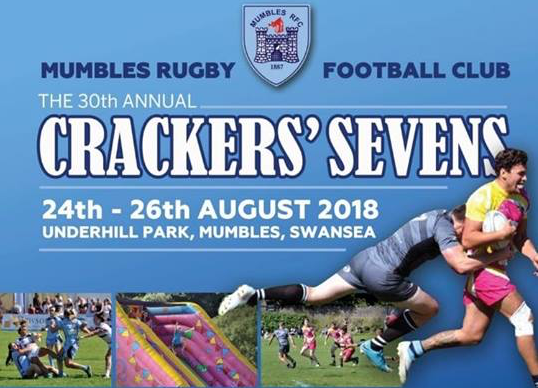 The annual Cracker 7's tournament is a regular fixture in the seven's calendar. Taking place each year at Underhill Park, Mumbles; this year celebrates the 30th year of the rugby festival that always delivers a high standard of rugby from teams that range from local pub-sides to world famous clubs.
This year promises the same, exciting brand of rugby and one squad, in particular, is promising to shine.
The Welsh Rugby Charity Vets, who are proudly sponsored by local law-firm Peter Lynn and Partners Solicitors, are entering two sides in this year's tournament as they look to raise as much money as possible for their chosen charity, Shelter Cymru.
The Vets, who are also looking to retain the title after winning the same tournament last year, bring an unrivalled pedigree in the form of World Cup Winners, ex-British Lions as well as recognisable names from local club rugby.
Martyn Lewis, Founder and Manager of Welsh Rugby Charity Vets said, "The aim of the Vets is to encourage former elite level players to play alongside social players and raise as much money as possible for the charities we work with by entering rugby tournaments across the globe as well as hosting dinners and other fundraising events."
They have won multiple sevens tournaments including this year's Amsterdam 7's and will be bringing an expansive style of champagne rugby to Mumbles as the two teams line up to take the pitch.
"We've been fortunate to have some big names sign-up for the Crackers this year," said Martyn "including five of the team that won World Cup 7s for Wales."
Current Wales 7s Coach, Ritchie Pugh (who also plays on Sunday) is one of the five that lifted the World Cup Sevens trophy back in 2009 against 80-1 odds.
In one of the most enthralling Seven's tournaments of recent years, Wales started as outsiders, but as favourite after favourite were knocked out, Wales found themselves in the final after seeing off New Zealand in the quarters and Samoa in the semi's. They duly beat Argentina 19-12 to take the Melrose Cup, and the Underhill crowd will see five of that squad run out on Sunday for the Vets.
Martyn continued, "World Cup winners Lee Beach, Ritchie Pugh, Rhodri McAteer, Aled Thomas and Lee Williams will run out alongside former Wales 7s internationals Richard Johnson, Rhys Jones and British Lion & former Wales Captain Ryan Jones."
The Vets team also include recognisable local players in the form of Craig Hawkins, Callum Carson, Nathan Strong, Steven Martin, Nick Jones, Adrian Killa, Paul Mackey and Richard Thomas who are sure to put on a masterclass of 7s skills.
Peter Lynn, Senior Partner at Peter Lynn and Partners Solicitors commented, "We are delighted to continue our support of the Welsh Rugby Charity Vets and are looking forward to this year's Cracker 7's. Having played in the Crackers myself many years ago, it's been a pleasure to support both the tournament and Mumbles RFC over the years, and as one of the key events in the Mumbles social calendar, the August Bank Holiday wouldn't be the same without it."
The Cracker 7's takes place on Saturday 26th and Sunday 27th August 2018 at Underhill Park, Mumbles. The Saturday see's the Junior Tournament while Sunday is the main senior tournament.
For more information, visit https://www.facebook.com/MumblesRFC/