March 20, 2023
Law Firm Supports Charity Fundraising Activity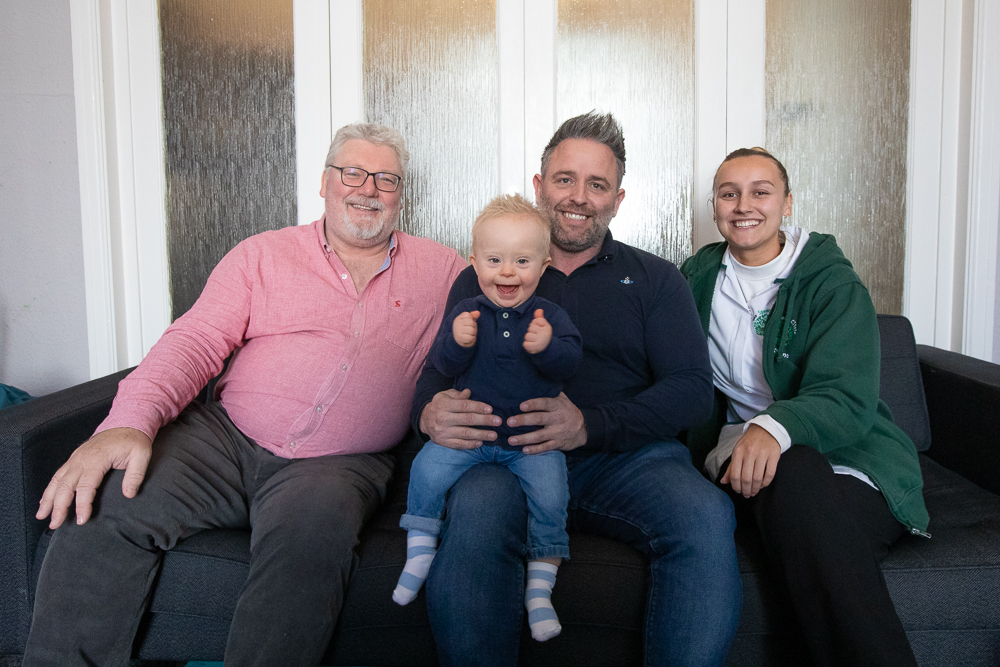 Peter Lynn and Partners are delighted to lend their support to local charity Hands Up For Downs as they look to raise much-needed funds to help local families.
Supporting a charity walk undertaken by Ross Adams, the money Ross is raising will go towards the fantastic work the charity does to support families of children with Down's Syndrome as he explains.
"My son Archie was born with Down's Syndrome," said Ross, "and thanks to the fantastic work of our Health Coordinator, we were made aware of the huge range of local support available to us, one of which was Hands Up For Downs."
As a registered charity affiliated with the Down's Syndrome Association, Hands Up For Downs (HUfD) was set up by local parents in 2014 to support children and families in the Swansea Bay Area.
Offering a huge range of support and guidance, a key service the charity provided for Ross and his family, was the provision of Speech Therapy for Archie at The Speech Clinic in Swansea.
"Thanks to the team at HUfD, we were able to gain a place at The Speech Clinic, and for the last three months, Archie's received weekly speech therapy sessions that have made a huge difference to his development," he explained.
As a private clinic, the charity pays for the therapy and the fundraising Ross is undertaking is his way of saying 'thank you' as well as giving another family an opportunity to send their child to the clinic.
"As a family, we will be forever grateful to HUfD," said Ross, "so our way of saying thank you is to raise as much money as we can for them."
As Managing Director of Plexus Fire & Security, Ross decided to organise a charity walk up Pen y Fan as a fundraising event, which will be taking place around World Downs Syndrome Day on 21st March and approached a number of his business contacts for support, one of which was Peter Lynn.
"When Ross approached us for sponsorship, we were only too happy to help," said Peter, "but when he invited me into The Speech Clinic to see first-hand the type of support the money will go towards, it really highlighted the importance of what he was doing."
Ross is raising money through his Just Giving page, so for those who may wish to donate, the link is below:
https://www.justgiving.com/crowdfunding/hands-up-for-downs-wdsd23?utm_term=KGyMaKWEm