November 12, 2020
Law Firm Supports Surf School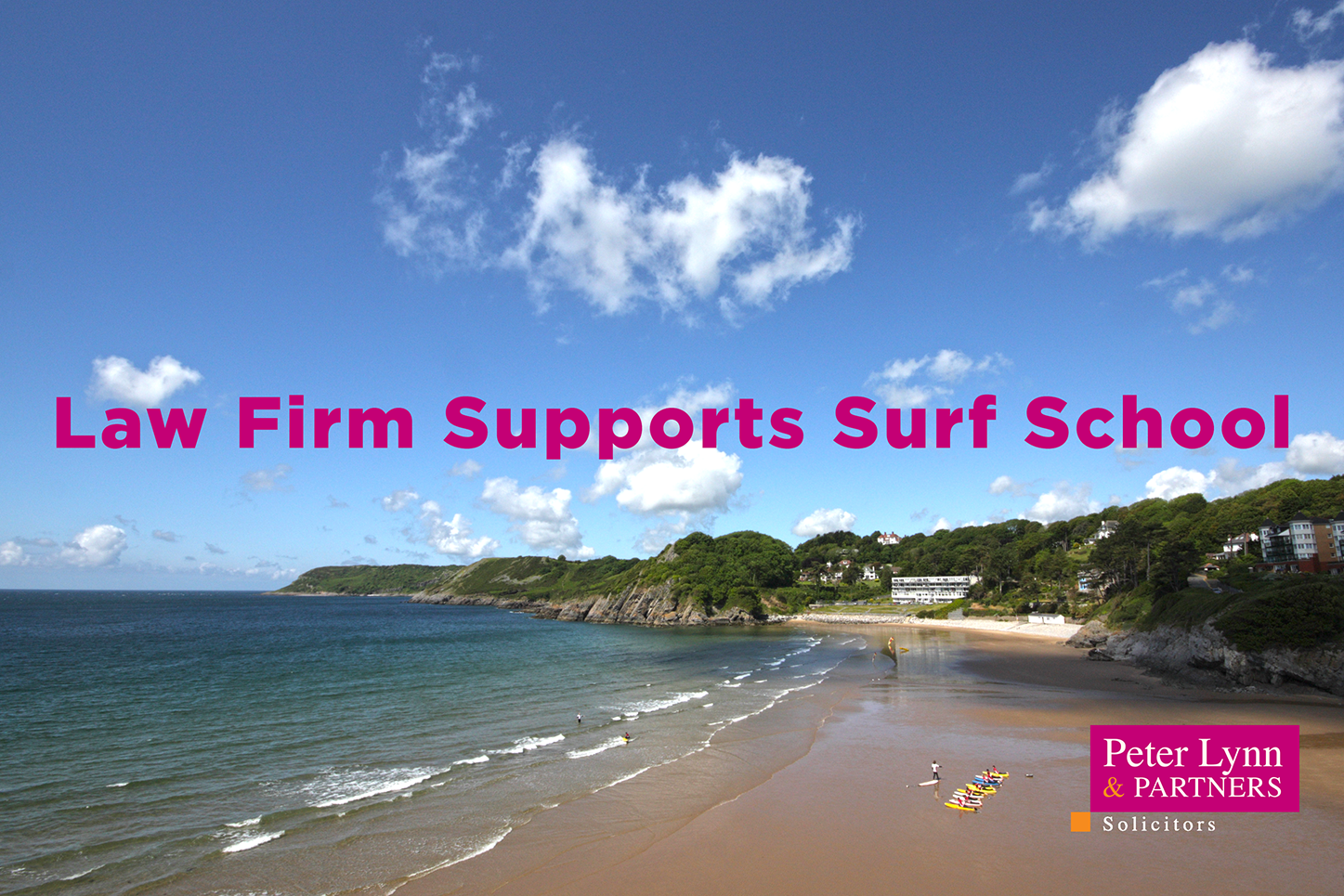 Regional law firm Peter Lynn and Partners Solicitors have lent their support to the development of the worlds first inclusive surf centre in Caswell Bay.
The brainchild of Ben Clifford; Surfability UK provides surfing lessons and experiences for people with additional needs due to disability, illness, injury or learning difficulties.
The Community Interest Company started life in 2013 from the back of Ben's car however the organisation was chosen as this years DIY SOS Big Build project for BBC Children in Need, and now has a purpose-built facility to call home.
"We were absolutely thrilled to be chosen for this years "Big Build," said Ben, "and we are forever grateful to those local businesses who donated their time, skills and materials to make the project a success.'
One such business was Peter Lynn and Partners Solicitors who, thanks to partner and Commercial Property specialist Chris Tymanowski, donated their time free-of-charge to help with the legal matters relating to the new facility.
"Surfability initially reached out for legal advice on the project via their Facebook page," said Chris, "and as a Dad with an autistic son who loves surfing and lives within walking distance of Caswell, I naturally put my hand up to help immediately."
With a strong emphasis on community engagement, Peter Lynn and Partners has an established pro-bono programme, which allows solicitors at the firm to offer their expertise free of charge on projects such as this.
"Thanks to our pro-bono scheme, I was able to begin working with Ben immediately, said Chris "and as the project was on a tight timetable, we needed to review the lease arrangements to allow the development to proceed."
And what a development it was!
From 18th August to 25th September, the DIY SOS team, using the skills of local tradespeople, completely transformed the site from a small changing and storage facility into a world-leading inclusive surf-centre.
The extensive project involved refurbishing the bus-stop, moving the entrance to a more central location, tanking and water-proofing the unit, adding lighting and heating, and new changing facilities.
They also use green building techniques such as the use of a sedum planted roof to make the facility more environmentally friendly.
"The new facility in Caswell is a game-changer," continued Chris, "and complements the already fantastic service Ben and his team at Surfability provide to the adaptive surfing community locally and other who come from all over the UK."
The DIY SOS project will be shown on BBC One at 8 pm on Thursday 12th November as part of BBC Children in Need and for more information on Surfability, click here – https://surfabilityukcic.org
For expert Commercial Property advice, please contact Chris Tymanowski on 01792 450010 or email [email protected]