December 7, 2021
Law Firm Supports Women's Refuge Christmas Charity Drive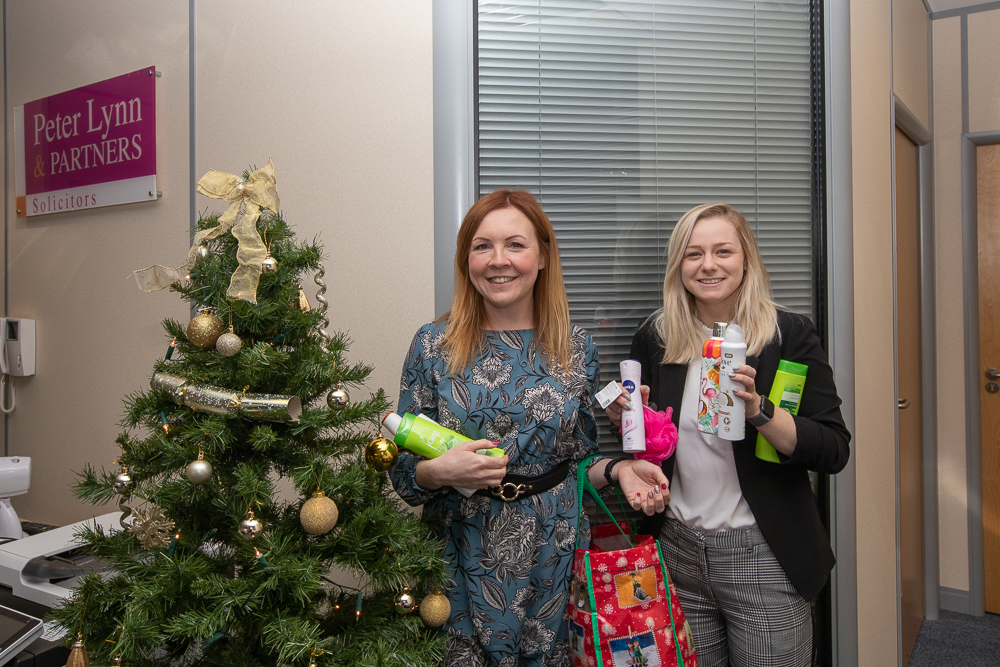 Law Firm Supports Women's Refuge Christmas Charity Drive
Peter Lynn and Partners and doing their part to help support local women who are the victims of domestic abuse.
Named "It's in the Bag", the drive is part of a campaign by local law firms to help make things just a little more bearable for those who have to move out of their homes and into refuges.
Lynne Isaac and Abigail Jackson, who are coordinating the donation efforts at Peter Lynn and Partners said, "Each year as a group of friends and colleagues, we support women in local refuges by donating toiletries and small gifts. This year, in particular, there has been a huge increase in the number of women and their children using the refuge facilities, so we're working extra hard to do what we can."
Now in its seventh year, the annual appeal goes out to law firms across the region, all of whom look to provide essential, personal items such as
shampoo, shower gel, soap, toothbrush, toothpaste and much more.
"Many women leave the family home with nothing but the clothes on their backs," explained Lynne, "so having access to items such as this can make a small, but important difference to their experience in the refuge."
With police statistics regarding reported sexual violence offences for the year to July 2021 in West Glamorgan being 7242, many of these acts are committed in domestic situations, so the work of the Women's Refuge is one that is 24/7 and 52 weeks of the year.
"As a family lawyer, we deal with a wide range of domestic violence cases," continued Abigail, "so being able to help victims directly is something we are proud to be a part of."
And rather than use shoeboxes of products, this year, the team have decided to provide the products in gifts in used handbags or reusable shopping bags, hence the name "It's in the Bag".