June 6, 2016
LEADING LAW FIRM DEVELOP HR SUPPORT PLAN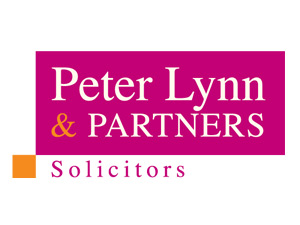 To meet the ever-changing needs of the marketplace Peter Lynn & Partners have designed a bespoke Human Resources support plan – The Guardian Scheme.
The scheme addresses both the legal and human resource requirements of a business as well as health and safety advice as an affordable optional extra.
Stuart Atherton, Senior Partner commented "by addressing both functions we can protect and support our clients while maximising the potential of their greatest asset – their people; and allowing them to concentrate on doing what they do best – running their business".
The scheme is applicable to a wide range of businesses across all sectors and can be delivered throughout the UK – crucial for those businesses who have a multi-site operation.
Benefits of the scheme include:
Comprehensive HR Advice
Monthly Meetings Either By Telephone Or Face To Face
On-Line Telephone Support On All Employment Issues
Guidance As And When It Is Required
Clarification When Needed To Prevent Problems Arising
Regular Update Of Relevant Employment Law Legislation
Contracts Of Employment, Updated And Reviewed At Least Annually
Indemnity Covering Tribunal Representation Costs And Awards (Subject To Criteria)
Guardian Scheme Benefits Continued
People Planning Covering Recruitment, Interview Process And Selection
Guidance On Maintaining Accurate Employee Records
Induction Manuals, Ensuring All Relevant Aspects Are Covered
In-House Training Seminars
Supply Of Reference Manual Which Is Kept Fully Updated
Mr Atherton continued "We understand that every client has their own unique set of needs and not all businesses have the time, expertise or resources to meet those needs. To enable us to really understand our client's human resource function we offer a complimentary Legal and Human Resource Audit, thus allowing us to tailor our programme to meet our client's individual needs".

For further information on the Guardian Scheme, contact 01792 450010.