June 8, 2015
Leading legal practice shows further support for the arts with latest sponsorship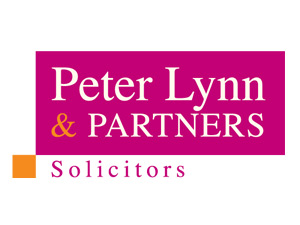 Law firm Peter Lynn & Partners is pleased to reveal their recent sponsorship of the titled show 'Curtain Up!' at Swansea Grand Theatre on Tuesday, 14th July. The musical extravaganza is presented by The Performance Factory, an award winning stage school with bases throughout South Wales.
For the very first time, the show will bring together The Performance Factory's five schools, with 250 of its students performing hit after hit from musicals such as Footloose, Legally Blonde, Honk, Annie, Matilda, A Chorus Line, and Charlie and the Chocolate Factory.
Peter Lynn & Partners has been a supporter of the arts since opening its doors in 1999 and has subsequently sponsored a number of local events. This performance in particular holds a very special place in the firm's heart, as PL&P Partner Richard Howe's six-year-old daughter is starring in the show as part of the chorus.
Richard added: "I am extremely pleased that Peter Lynn & Partners has been given this opportunity to support the show. As a firm we are keen to support the arts locally, and I am equally proud of my daughter Callie who will be performing in the show."
The Performance Factory, which was founded in 2006 by Principle and Resident Director Dean Verbeck, is currently one of the fastest growing schools both in size and reputation, training youngsters from the age of 3 in all areas of the performing arts. The Performance Factory is fun and energetic, encouraging self-expression, teamwork, confidence, self-esteem and respect, whilst developing friendships.
"We are very grateful to Peter Lynn & Partners for sponsoring our up and coming show which is our biggest to date! With their support, our schools in Swansea City Centre, Clydach, Ystradgynlais, Carmarthen and Tumble can invite individuals from across the region to come and experience The Performance Factory for themselves," said Georgia Pridmore, Junior Agent at The Performance Factory.
Tickets are on sale now, please call the Grand Theatre Box Office on 01792 475715 or visit http://www.swansea.gov.uk/CurtainUp.