September 15, 2015
Leading South Wales legal firm acquires long-standing solicitors practice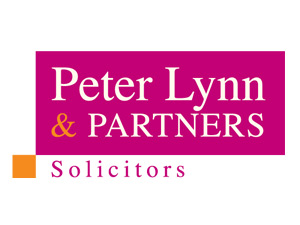 Expanding solicitors Peter Lynn & Partners have announced the take over of respected legal firm Ivor Evans & Benjamin (IE&B), one of Swansea's oldest practices.
IE&B, which has been in operation for nearly 140 years, has now been incorporated into PLP. All staff has transferred and the former partners have become consultants of Peter Lynn & Partners.
It takes PL&P's number of lawyers to 30 and total staff to 58.
"The acquisition of Ivor Evans and Benjamin continues PLP remarkable expansion and confirms us as one of the most dynamic law firms in Wales," said Peter Lynn, Senior Partner at Peter Lynn & Partners.
"I am just delighted the deal has gone through as this improves the service for the clients of both firms.
"We now have a very wide skills base in all areas of law – a huge amount of business contacts to assist clients. It means clients will benefit from economies of scale of a combined practice.
"The brand of IEB is maintained within our own and there are no changes to personnel or offices or numbers for clients of IEB."
It continues Peter Lynn and Partners' expansion after the firm opened up a new base in Cardiff in June bringing their number of offices to six.
Ivor Evans & Benjamin had been established in 1887 by John Ivor Evans who practiced alone at 6 Fisher Street, Swansea until 1926 when he was joined by Ivor Henry Benjamin, whose original name was Isaac Hyman Benjamin.
In November 1926 John Ivor Evans died and the firm became known as J. Ivor Evans & Benjamin and moved to premises at 143 Walter Road.
Ivor Henry Benjamin was succeeded by brothers Lionel and Oscar Benjamin. Sadly, Lionel died suddenly but Oscar continued to practice at Walter Road until his retirement in around 1980.
IE&B have been renowned for their work with private clients and conveyancing.