July 3, 2012
Legal Eagles Business Expansion Creates 12 New Jobs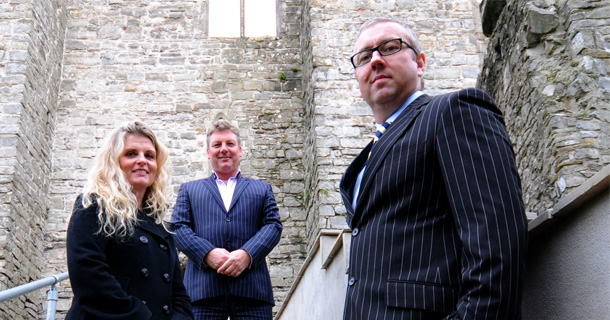 It's been quite a year for one of Swansea's leading law firms, Peter Lynn and Partners that has seen their business expand dramatically.
Since the business relocated their head office to Langdon House, SA1 Waterfront, the demand for their legal services has soared across Swansea & Gower, resulting in the creation of 12 new jobs to meet the upturn.
Peter Lynn, the senior partner at Peter Lynn and Partners said: "My Partners and I have always believed in creating a business that is integral within the community, hence our local offices in Pontardawe, Morriston and most recently with the opening of our new office in Mumbles. Our accessibility has seen a massive upturn in business and we've had to recruit new staff to meet demand.
"I'm delighted to say that our new solicitors and administrative support have all been recruited from Swansea and the surrounding area, which is proof that the city has a wealth of young professional talent available to potential employers."
Further development and expansion is planned in 2012 / 2013 with the recent announcement of the Sports Law department, which will serve professional sportsmen and women, their clubs and indeed the complex contractual requirements that this area presents.