October 14, 2019
Legal Team Brave Elements to Raise Money for Charity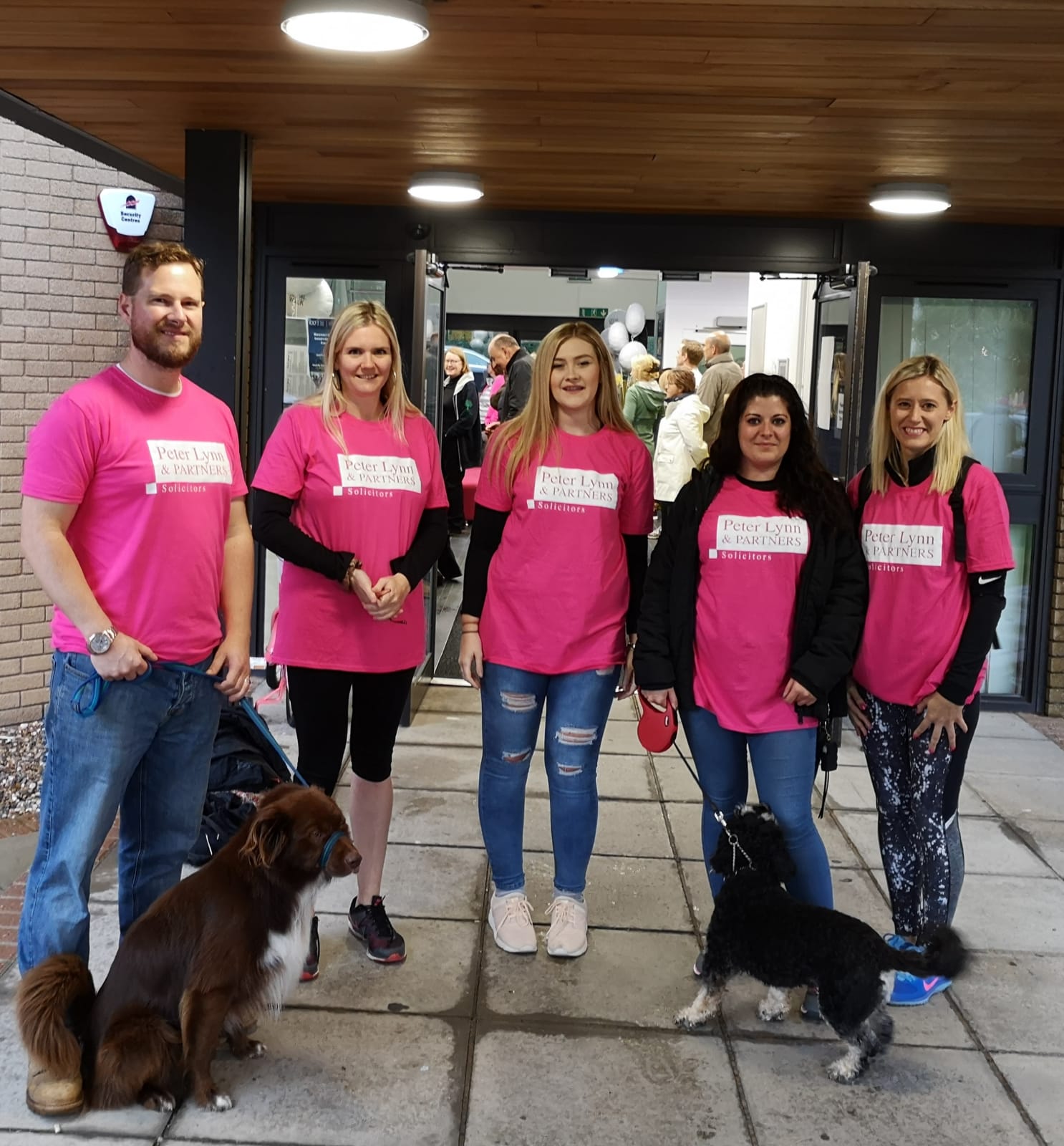 Lawyers from Peter Lynn and Partners braved the wind and rain to take part in the Swansea Bay Legal Walk last Thursday.
The sponsored walk, which sought to raise money for Reaching Justice Wales, was undertaken by six members of the team, as well as three dogs!
David Partington, litigation specialist who led the Peter Lynn and Partners team said, "Reaching Justice Wales is a grant-making charity which raises and distributes funds to support free legal advice services and access to justice to all in Wales, and it was a pleasure to help contribute to their efforts."
Research by the charity shows that 2/3 of the UK population don't know how to get legal advice and there are 14 million who people live in poverty and can't afford it, and the walk aimed to raise as much money as possible for the charity.
The legal walk was supported by Solicitors, Barristers, Judges and the Law School, and the route around Swansea Bay was completed by Dave Partington (and his dog Rocky), Lorraine Heenan, Rebecca Jones (and her dog Ozzy), Rebecca Jackson, Jess Wearing Evans (and her dog Bryn) and Katy Magorrian.
"The weather was pretty horrendous", continued Dave, "but we raised over £300 and even though we got soaked, everyone enjoyed."