February 8, 2017
Lessons Learned From A Business Partnership Breakdown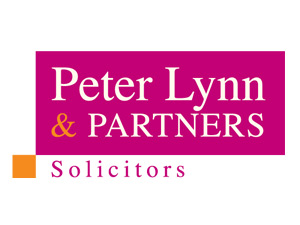 Hindsight is truly wonderful thing.
The clarity of knowing what you should have done can cause a frustration like no other. Add in a few "I told you so" comments, a hefty financial bill and you can be sure you will not forget the lesson learned in a hurry.
For those who have been through a business breakup, especially where there isn't an agreement in place, you will know only too well the need to have a written partnership or shareholder agreement, no matter how strong the relationship is to begin with.
Many businesses are formed on a handshake agreement and whilst there is no legal requirement to have an agreement in place, if a disagreement arises, it could be the most important document you have.
Consider the following common disagreements between business partners:
One partner is taking a lot of holidays and not "pulling their weight" yet still wants an equal share of profits
There is a difference of opinion on which technology to invest in
A shareholder wants to lease expensive vehicles for himself and family members
A director wants to take out a loan against the business
A partner wants to give a high paid job to his family member who is not suitable for the role
A partner wants to retire or leave the business
These are just a handful of scenarios that are often the catalyst to a disagreement that can sometimes end up in court if there are no clear guidelines in place on how to deal with specific situations.
So what can you do?
Having a shareholder agreement offers security and clarity at the very time you need it, yet so many businesses are leaving themselves exposed by not having one in place.
What is a shareholder agreement and what does it do?
A shareholder agreement:
Sets out the rights and obligations of each shareholder to each other;
Regulates any transfer of shares through sale, death or other means;
Sets out rules of how the company is going to run;
Offers protection to shareholders who are in the minority; and
Governs how important decisions are ultimately to be made.
What to do if you have a shareholder agreement in place?
If you have an agreement, check that it is up to date and that you have changed it as your business has changed?
If not, arrange a review with an experienced company and commercial law firm.
A review will not only ensure your business is protected but we'll work with you to identify areas where you may be legally unprotected.
What to do if you do not have an agreement in place?
If you do not have any written agreements in place, arrange a meeting with a reputable law firm as soon as you can. A good law firm will be able to quickly assess your business structure and help with agreements such as:
Terms & Conditions of Business
Shareholder Agreements
Partnership Agreements
Contract Drafting
Joint Venture Agreements
Lease Agreements
Finance Agreements
For expert advice on matters relating to business agreements, arrange a meeting with our Company and Commercial Law team. Contact 01792 450010 or email [email protected]