May 25, 2016
MARITAL BREAKDOWN & BUSINESS FAILURE – THE UNSPOKEN PITFALLS OF SEPARATION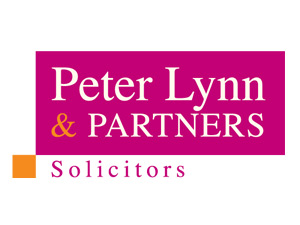 Restructuring businesses is something that frequently hits the headlines when a business is bought or sold but it is not something that is often considered when there is a marital breakdown.
Sara Plant, Partner and divorce specialist at Peter Lynn & Partners commented, "A family enterprise can be established in many different ways and this will have a direct impact on how the business is dealt with during a marital breakdown. The family business is not shielded from the proceedings, even if one partner has nothing to do with the actual business".
Sara recommends considering the following situations:
Wife or husband is added as a director, so they can take a salary, even though they do not attend the business.
Partner is given some shares, so that they can take dividends.
A partnership exists but with no formal arrangement meaning that it is automatically governed by the Partnership Act 1890.
Nia Godsmark, commercial law specialist commented, "Each of these scenarios could present a real headache when looking to split a family business. For a limited company where husband and wife or civil partners are involved in the business, having the positions documented correctly allows not only for the business to be managed through successful times, but also to deal with any future splits".
Their advice – visit a legal specialist to obtain expert advice on:
Shareholder Agreements
Stating who owns what and how these shares can then be transferred in the event of a dispute or the need for a split for any other reason. Crucially, such agreements will also deal with how the shares are valued.
Service Contracts
Providing a mechanism to deal with a director leaving voluntarily (or otherwise) and managing any post-termination restrictions.
Partnership Agreements
Crucial to determining who owns what and precisely what is contained within the partnership and what is not. Failure to document partnership agreements can lead to lengthy battles, in the event of dissolution or statutory rules being applied that you never knew existed!
Sara Plant continued "A family business can bring many rewards but if matters take an unexpected turn, this could prove one of the hardest aspects of a matrimonial breakdown"
For expert advice that combines matrimonial advice with commercial law, contact Peter Lynn and Partners on 01792 450010.