August 21, 2023
New Appointments at City Law Firm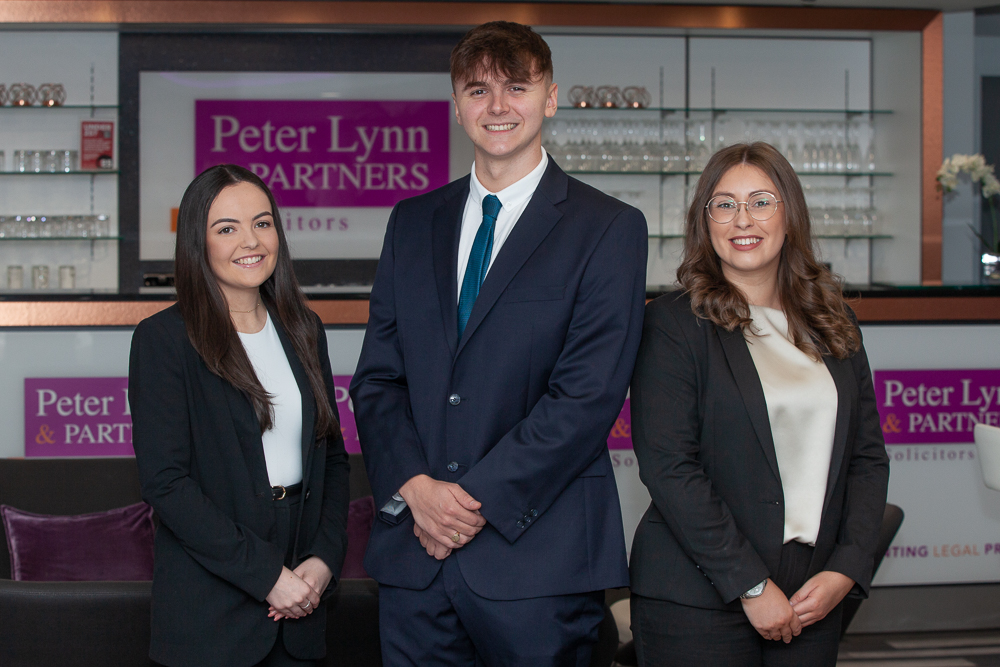 Peter Lynn and Partners Solicitors are proud to announce the appointment of two trainees and one paralegal to their rapidly growing Wills & Probate Department.
Jake Atherton joins the team at the Morriston office as a trainee.  Aimee Richards will assist the Swansea Valley team as a paralegal, covering both the Pontardawe and Ystradgynlais offices and Ria Morgan joins as a trainee working out of the Walter Road office.
"Our Wills and Probate team have been steadily growing over recent years and have experienced a rise in the demand for their services, right across our network of community offices," said senior partner Peter Lynn.
"The appointment of Aimee, Ria and Jake will help the offices where they are based as well as give them a firm footing from where they can launch their own successful legal careers," he continued.
As a firm that has a clear progression path in place for all junior members of staff, the future is bright for these young lawyers who have the opportunity to progress and develop thanks to the support and guidance of one of the largest law firms in West Wales.