May 24, 2019
New Appointments at Leading Law Firm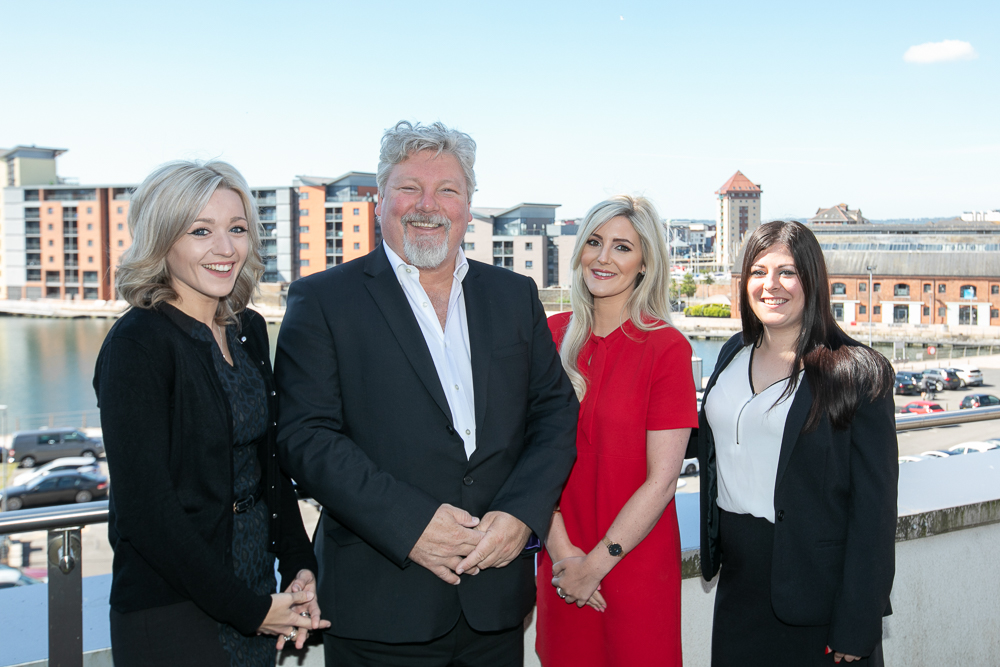 Leading regional law firm Peter Lynn and Partners have increased the size of their team, thanks to the appointment of four new members of staff.
Amy Matthews joins the Wills & Probate team, Rebecca Jones and Charlotte Hewins join the Conveyancing team, and Amber Harding joins the Family Law and Divorce team.
Peter Lynn, Senior Partner said, "we are pleased to welcome Amy, Rebecca, Charlotte and Amber on board and look forward to seeing them progress within the firm."
The appointments are a reflection of the growing demand for the services of the Swansea based firm, who have several offices throughout the city and recently celebrated 20 years in business.
"We have an aggressive growth strategy in place," said Peter, "and will shortly be announcing a series of additional appointments as well as a geographical expansion that will increase the size of the firm even further".