June 24, 2011
New Appointments At Peter Lynn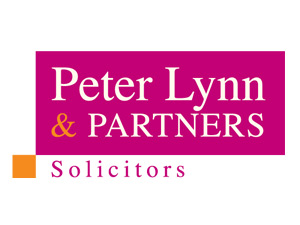 Sophie Pincott, just like Practice Founder Peter Lynn himself brings unique local knowledge to the Morriston branch of Peter Lynn & Partners. Born and raised in Morriston, Sophie attended Pontarddulais Comprehensive School and Gorseinon College before studying at the College of Law in Guildford.
"Understanding the local community and their needs is what makes Peter Lynn Solicitors unique in Morriston" explains Sophie. "Recruiting experienced and qualified employees to our rapidly expanding team is critical to service the demands of our clients in all areas of law. This includes family matters, conveyancing, wills & probate plus commercial and employment matters.
Our clients can quite simply walk in off the High street knowing that any difficulties they may encounter in relation to legal issues can be heard quickly and sympathetically by a professional lawyer, experienced within the relevant field and fully able to find a tailored solution.
Our most recent appointments to the ever expanding firm include Emma Grasis (Conveyancing Secretary) and Jody Bryant (Family Law Solicitor). Both are local people with extensive experience in their field, who add great value to our practice and meet the needs of our local customers".

Emma Grasis joined Peter Lynn & partners in June 2011. Emma has spent the last 14 years working in various legal practices in South West Wales predominantly within the Conveyancing department, although Emma has also contributed extensively to other legal departments including Wills & Probate. Sophie Pincott states that, "Emma adds a further service dimension to the Team at Morriston".
Jody Bryant joined The Morriston Team as a solicitor specialising in Family law. Jody took a career break in 2010 / 2011 in order to spend time with her young family having spent 7 years practicing at Avery Naylor Solicitors in Swansea. Jody brings a wealth of experience and knowledge to the practice including specialist subjects such as:
• Divorce and finances
• Care proceedings
• Issues concerning children of the family to include Contact & Residence matters
• Injunctions
Sophie Pincott, confirms that "Jody's experience and knowledge of her subject area coupled with her local awareness and understanding of the community, allows her to bring a real and professional empathy to the client's needs at Morriston, which are the paramount consideration"