March 5, 2023
New Appointments at West Wales Law Firm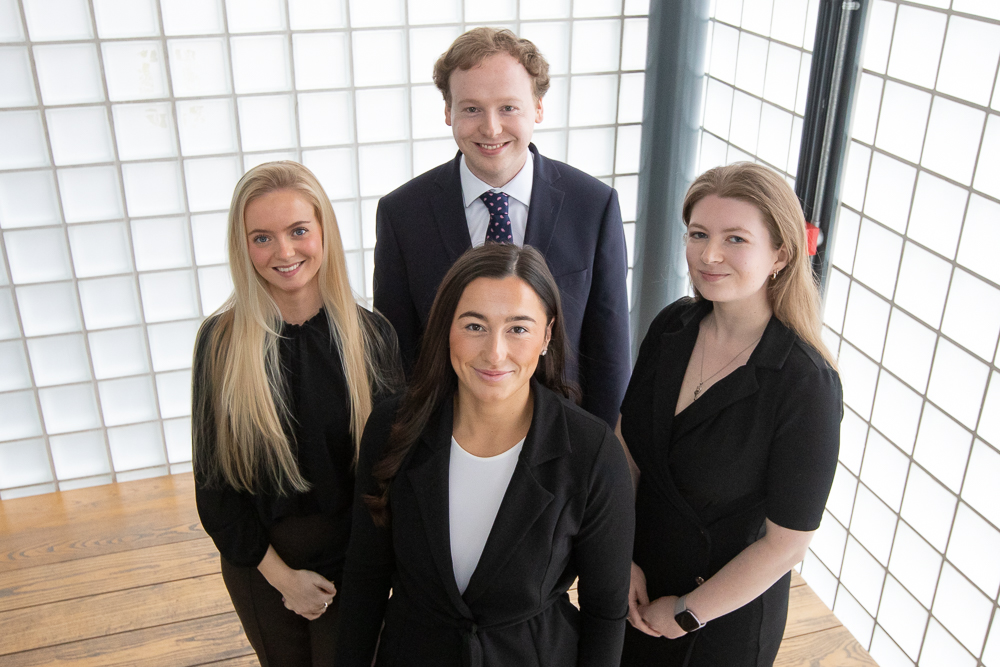 Peter Lynn and Partners solicitors have invested in the future of the firm with the appointment of four new junior members of staff.
Mollie North, Nia Thomas, Amy Jeffreys and Callum Browne are all based out of the firm's SA1 Waterfront head office, and the majority of the new additions have all joined one of the most in-demand departments as Peter Lynn explains.
"Our Divorce and Family Law team are one of the most successful in the region and they have seen an exceptional rise in the demand for their services over the last 12 months," said Peter. "The addition of Nia, Amy and Callum will certainly help the partners and senior solicitors manage a range of matters from those involving legal aid to multi-million-pound divorce settlements," he continued, "and we are delighted to welcome them to the team."
The other department to receive a new staff member is the Commercial Property Team where Mollie North joins as a legal assistant, once again, to meet an ever-growing demand for legal advice.
"South Wales and Swansea, in particular, is seeing a rapid rise in the number of property developments," said partner and department head Chris Tymanowski, "and we are dealing with a rise in demand for our commercial property services, so to have Mollie on board will not only help the team in the short term but also benefit the company as a whole as over the coming years."
As a firm that has a clear progression path in place for all junior members of staff, the future is bright for these young lawyers who have the opportunity to progress and develop thanks to the support and guidance of one of the largest law firms in West Wales.