March 21, 2018
Next Generation of Solicitors Qualify at Regional Law Firm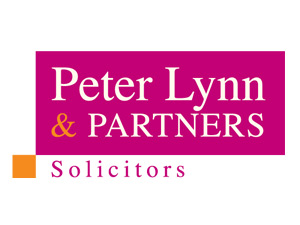 Rapidly growing law firm Peter Lynn and Partners are pleased to announce that Jonathan Kurtz-Shefford and Jordan Martin have both qualified as solicitors.
Jonathan Kurtz-Shefford
Jonathan joined in 2016 and has been carrying out contentious and non-contentious commercial work over the course of his training contract and will continue to handle both areas of work with the firm.
He deals with company incorporations and setups, drafting terms and conditions, shareholder/partnership agreements and intellectual property/brand protection matters.
Jonathan has acted on a range of commercial disputes ranging from Shareholder/Partnership, Construction and Insolvency matters to Intellectual Property and Telecommunications.
Recent experience includes:
Upheld a High Court Appeal in an insolvency matter surrounding director dividends and company loan accounts surrounding the "quantum meruit" principle. The case is due to be reported.
Defending a sub-contractor in a fraudulent claim brought by the main contractor.
Advising a property developer on telecoms surrounding a re-development.
Advising a governing body on sanctions received from the world governing body of the sport.
Assisted on the completion of a stadium deal.
Jordan Martin
Jordan joined as a trainee in 2015 and has been working extensively in the commercial property department helping Darren Lewis and Chris Tymanowski with commercial property deals.
Jordan's areas of expertise include:
Acting for both landlord and tenant in commercial leases (leisure and retail)
Sales & acquisitions
Commercial, residential and mixed-use development
High value secured lending
Property portfolio refinance
He acts for developers in South Wales, Bristol and the Midlands and recent cases include a mixed-use development at the site of a former public house in Bristol and the residential conversion of a building in Banbury, Oxfordshire.
Peter Lynn, Senior Partner at the firm, commented, "I would like t to congratulate both Jonathan and Jordan on qualifying as solicitors. They have both worked extremely hard during their training contracts and are valuable additions to their teams and the firm as a whole."