April 13, 2023
Oystermouth Primary School Buzzes with Entrepreneurship Excitement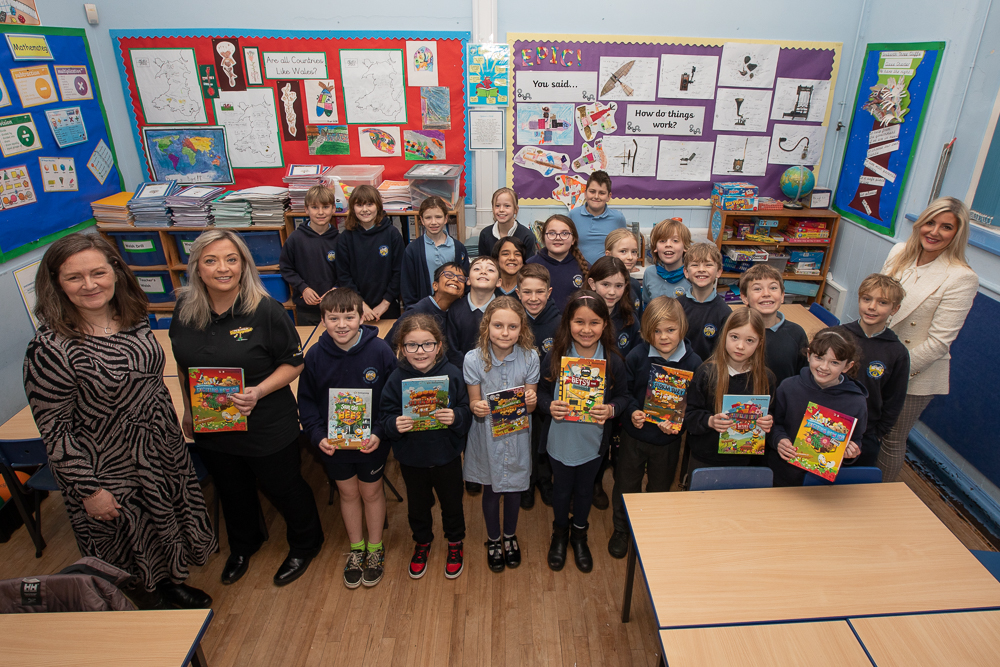 Peter Lynn and Partners Solicitors have extended their support of an entrepreneurship programme at Oystermouth Primary School for another year.
The Bumbles of Honeywood is an enterprise skills programme created by Swansea based 2B Enterprising. It aims to develop valuable entrepreneurial skills for primary school children by learning about a community of enterprising cartoon bees.
"The children learn about taking on challenges, problem-solving, teamwork and much more," said 2B Enterprising CEO Jayne Brewer, "and we are delighted to have the support of Peter Lynn and Partners Solicitors for a second year."
Through a series of beautifully illustrated books and linked entrepreneurial activities, children at the primary school will learn business and life skills designed to follow them through into later life.
"We are passionate about education and the development of students," said partner Charlotte Hewins, "and the Bumbles of Honeywood enables the children to learn vital skills such as teamwork and communication in a fun environment."
Head of Oystermouth Primary School, Caroline Morgan, said, "We are always looking for innovative and engaging ways to deliver learning and
the children love the Bumbles of Honeywood, so it's great that we are continuing it for another year."