January 24, 2022
Oystermouth Primary School Buzzing Over Entrepreneurship Support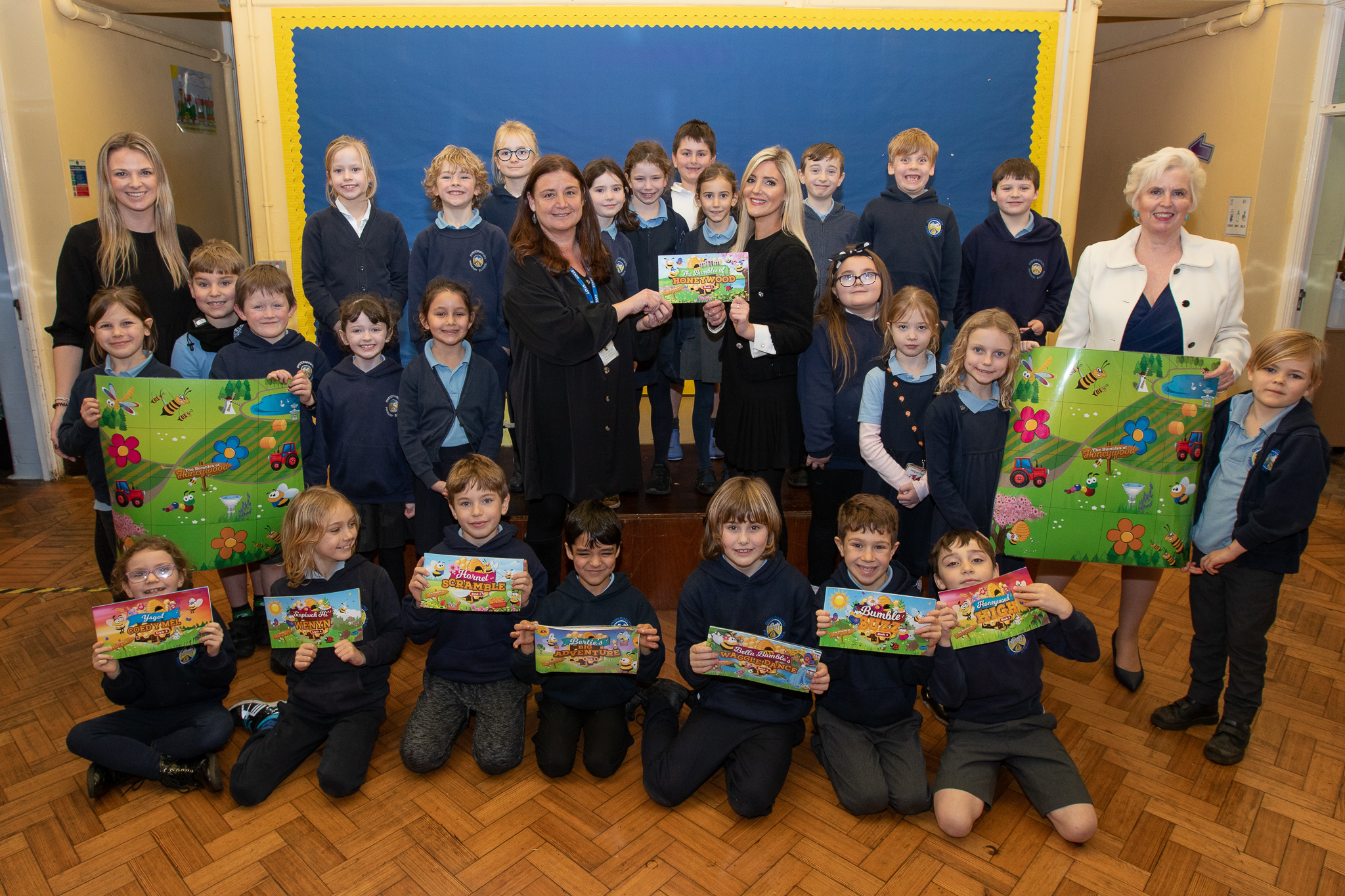 Oystermouth Primary school students now have the chance to learn vital entrepreneurship skills thanks to an innovative new scheme and the support of a local law firm.
The brainchild of award-winning educator Sue Poole, the Bumbles of Honeywood is an enterprise skills programme created by Swansea based 2B Enterprising.
Through a series of beautifully illustrated books and interactive extension activities, the programme works with pupils aged five-plus to develop their enterprise and essential life skills.
"By following a community of cartoon bees through their daily adventures in Honeywood," said Sue, "children learn vital skills such as teamwork, problem-solving, taking on challenges and much more."
Developed by entrepreneurial business leaders and experienced educators, the programme comes at the right time for the primary schools as they look to adapt their curriculum in favour of the Welsh Government's new "Six Areas of Learning and Experience".
Head of Oystermouth Primary School, Caroline Morgan, said, "We are always looking for innovative and engaging ways to deliver learning and will be using the Bumbles of Honeywood package as part of our effort to develop entrepreneurial and creative skills amongst our youngest learners in Key Stage 2."
As schools are being encouraged to link with local businesses, its roll-out required the support of a local company, something Peter Lynn and Partners were only too happy to help with.
"Our Mumbles office has been a mainstay in the Village for many years and we do everything we can to support the local community," said partner Charlotte Hewins, "so when we were approached to help Oystermouth Primary School deliver this excellent scheme, it was an easy decision to make."
As well as the local connection, the law firm immediately saw the broader potential of the Bumbles of Honeywood, in particular, its ability to shape the leaders of tomorrow.
"I am passionate about education and the development of students," continued Charlotte, "and the Bumbles of Honeywood enables the children to learn vital skills such as teamwork and communication in a fun environment."