April 22, 2021
Partnership Promotions at Welsh Law Firm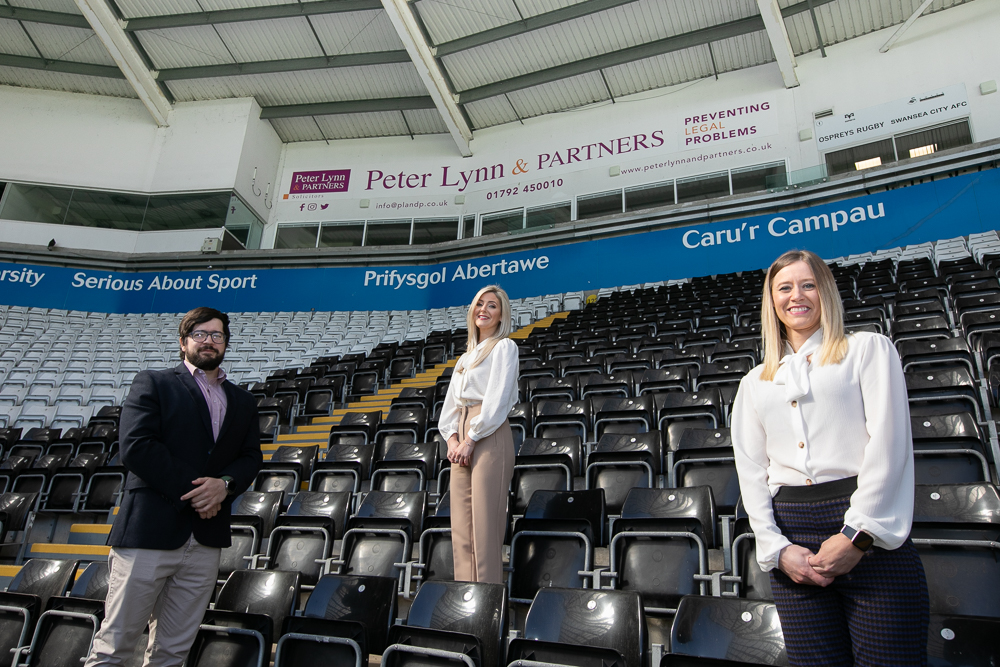 Regional law firm Peter Lynn and Partners Solicitors are delighted to announce the promotion of three top lawyers to Partner level.
Rebecca Jackson, Greg George and Charlotte Hewins will join the leadership team of the firm as they continue to expand throughout Wales over the coming years.
The three promotions are all from the Residential Conveyancing department within the firm, and all three manage their teams in Morriston (Rebecca Jackson), Llanelli (Greg George) and Mumbles (Charlotte Hewins).
"I am thrilled to appoint these talented lawyers to our partnership team," said Peter Lynn, "and am looking forward to their input, drive and passion as we implement our growth strategy for 2021 and beyond."
As one of the fastest-growing legal practices in Wales, the team at Peter Lynn and Partners includes over 75 lawyers, trainees and support staff, and cover all aspects of the law.
They are one of the few firms to not only retain a high-street presence but are actively looking to increase their network of offices, as Peter explained.
"We opened a new office in Llanelli last year," said Peter, "and then a further acquisition gave us a second office in the town," said Peter, "and as we come out of the lockdown, we have ambitious plans to continue our growth – something the new partners will play a key role in achieving."