November 3, 2020
Peter Lynn and Partners Appoints Senior Solicitor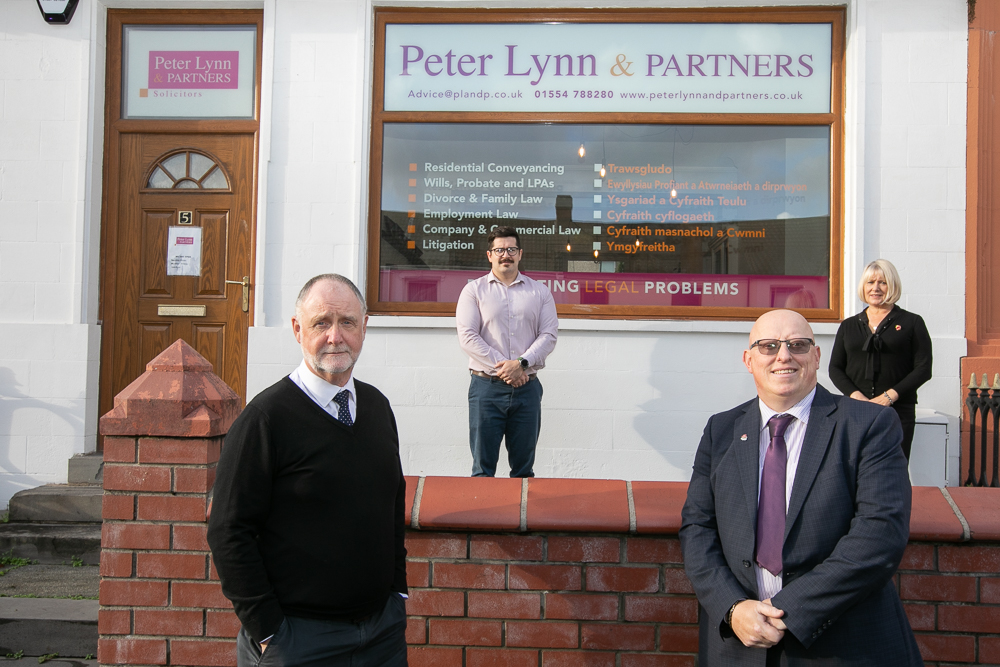 Regional Law firm Peter Lynn and Partners have recruited experienced solicitor Ian R Jones into their Llanelli team.
Ian, who was previously a partner at T R Harris Arnold & Co, joins the Murray Street office as a senior solicitor in the private client department.
"I am delighted to join the firm," said Ian "and am relishing the challenge of developing the Llanelli office of Peter Lynn and Partners as they look to grow throughout West Wales."
Specialising in wills, probate and residential conveyancing; Ian brings almost 30 years experience to the role and will work alongside Del Cudd (litigation), Susan Hughes (divorce & family law) and Greg George (conveyancing and wills).
A core part of Ian's work is in the area of Elderly Client Care, something of a niche service that complements his other legal service areas, and an area of law he is passionate about.
"The needs of elderly and vulnerable clients are considerably different to those of a younger demographic," continued Ian, "so to maintain the work I do as an accredited professional advisor with The Solicitors For The Elderly is important to me."
Ian's appointment comes at a time of growth for the firm, especially the Llanelli office, which opened it's doors at the end of July this year.
"It's been a busy time for us", said senior partner Peter Lynn, "and while the coronavirus has impacted our plans slightly, we are as hungry as ever to grow and are delighted that we have been able to attract an experienced local solicitor of the calibre of Ian."