November 1, 2022
Peter Lynn and Partners Serves Up Restaurant Purchase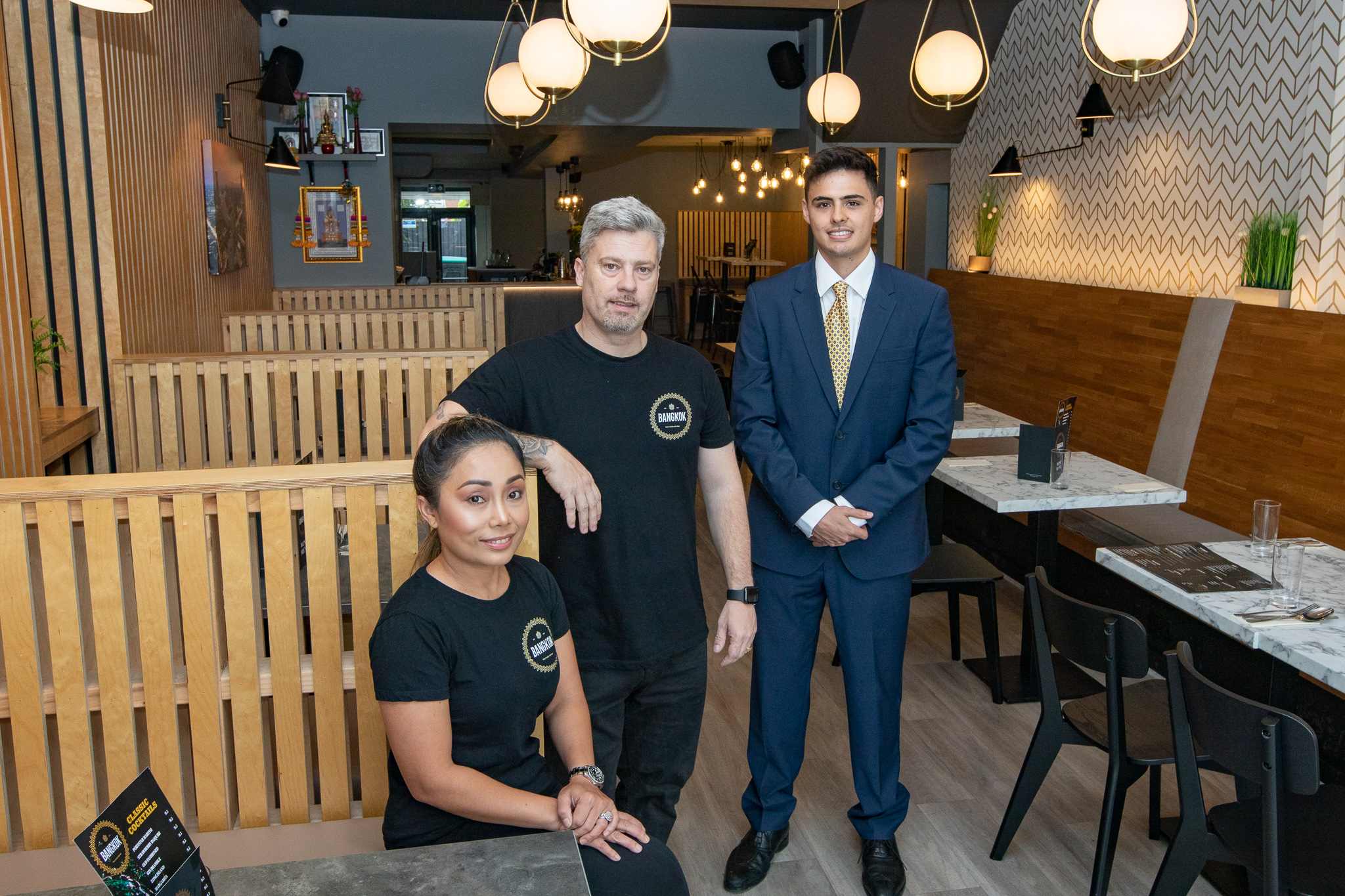 Swansea-based Peter Lynn & Partners Solicitors have finalised a deal which sees one of the city's best-loved Asian restaurants relocate to new premises.
Bangkok, formerly known as Bangkok Express, run by husband and wife team Chris and April Napier, are renowned for their authentic Thai dishes and have moved from Walter Road to their new restaurant at 57-59 Uplands Crescent, Swansea – the site of the former Optimist Bar & Kitchen.
"We are thrilled to open the new restaurant," said Chris, "and thanks to the work of Alex Kurtz-Shefford at Peter Lynn and Partners, we have secured a lease that enables us to develop the business further."
With its signature Rice & Noodle dishes, Stir Fries, Curries and more, the business (which started off as a takeaway) will now operate as a 40+ seated restaurant as well as continue with its collection and delivery service.
"When Chris and April approached us to coordinate the terms of their lease, we were only too happy to help," said Alex, Commercial Property Lawyer at the firm. "Once the licenses and agreements were finalised, the process was quite streamlined and we were delighted to have helped this local business."
With a need for a larger venue, the couple were looking for a ground-floor location with regular footfall in a busy area and the new address certainly ticks those boxes.
"The location is perfect," said April, "We were looking to upscale from our previous premises on Walter Road and when the opportunity came about to lease the Optimist and put our own "stamp" on it, we jumped at the chance. Not only does this new venue take the business to the next level, but the facilities will enable us to develop new dishes as well as keep the favourites our customers have come to know and love."
As third-place winners of the BBC's Britain's Top Takeaway, the future is certainly bright for the family-run business.