September 4, 2023
Peter Lynn and Partners Solicitors Lead Seven-Figure Management Buyout of Newhall Janitorial Limited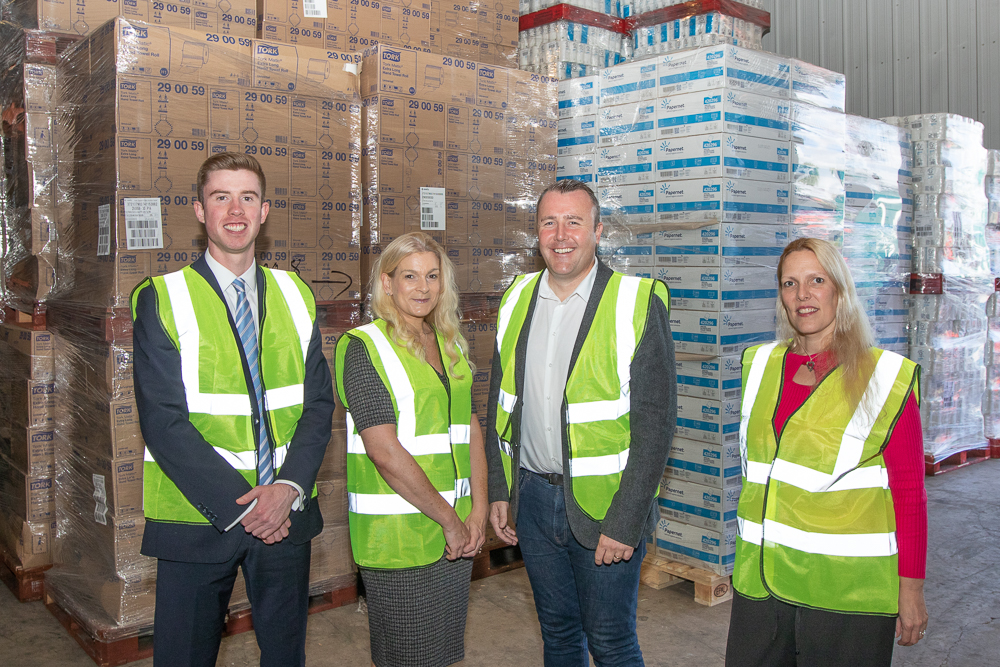 Leading law firm, Peter Lynn and Partners Solicitors have successfully advised on the Management Buyout (MBO) of Newhall Janitorial Limited the foremost specialist distributor of cleaning and hygiene products in South Wales.
Acting on behalf of Stuart and Sian Powell, Peter Lynn and Partners, led by partner Nia Godsmark and lawyer James Lewis-Hyndman, facilitated the landmark purchase for a 7-figure sum.
"Our firm takes immense pride in helping businesses transition between owners," said Nia, "and it's been a privilege to advise Stuart and Sian on this MBO which secures the company for many years to come."
The strategic move saw the outgoing director and majority shareholder resign his position. In a well-orchestrated transaction, Stuart and Sian Powell, via their holding company, Newhall Janitorial Holdings Limited, have acquired all company shares, leading to a complete change in the shareholding structure.
Speaking about the acquisition, Stuart Powell said, "This MBO heralds a new era for Newhall Janitorial Limited. With our combined leadership, we look forward to scaling greater heights, and we're profoundly grateful for the expertise and guidance of Peter Lynn and Partners, particularly Nia and James in steering us through the process."
Renowned for its commitment to delivering exceptional cleaning and hygiene solutions, originally part of the John Hall Group, Newhall Janitorial Limited has operated independently since 1988 gaining an outstanding reputation for customer service.
Fast forward to 2023, and the company is the largest independent distributor of cleaning and hygiene products in the region, with a clear focus on innovation and environmentally friendly solutions.
"This MBO is a start of a new era for our company," said Sian. "Thanks to the hard work and commitment of our fantastic team, we are looking forward to this new chapter and the exciting developments we have planned for the coming years."