August 31, 2022
Peter Lynn and Partners Support Alzheimer's Society Cymru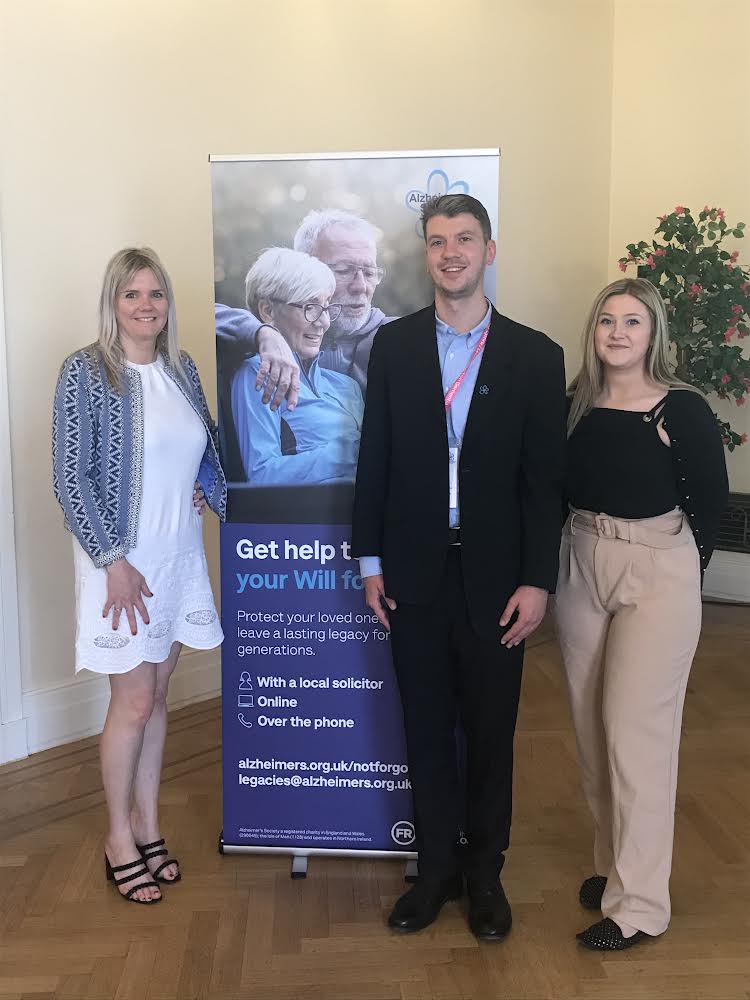 Dementia is the UK's leading cause of death. Across the UK, 900,000 people are living with dementia, an estimated 50,000 of those live in Wales and this is only set to rise. Dementia is not a normal part of ageing, and the effects can be cruel not only for those diagnosed but for their family and friends around them.
There is currently no cure, but the trained solicitors at Peter Lynn and Partners have pledged their support by offering free simple Wills in partnership with Alzheimer's Society Cymru.
Gifts in Wills fund over a quarter of the life-changing work the Society does towards research into treatments, supporting services and campaigning for change. Without the amazing people who made the generous decision to leave a gift in their Will in the past, more people affected by dementia today would feel vulnerable and afraid without the support of the Society.
Amy Matthews at Peter Lynn and Partners said "It is rare to meet someone who hasn't been hurt by the devastation of dementia, including our own colleagues, friends, family and clients. We're proud to provide free simple Wills to our clients who support Alzheimer's Society. There is no obligation but we hope a consideration, to leave a gift in their Will for future generations who may be affected by dementia."
Anne Maitland, who has left a gift to Alzheimer's Society in her Will said "My mum had dementia, and when I felt I could no longer help her, I reached out to Alzheimer's Society. It was the first time anyone had listened to me and offered useful advice." Alzheimer's Society's services such as our Dementia Connect phone line are free to access and will be there to help anyone go through their dementia journey, from getting a diagnosis all the way through to end of life and bereavement.
Adam Buckles, Head of Legacies and Recognition Giving, said "We are extremely grateful to Peter Lynn and Partners who provide free simple Wills for our supporters. With each free Will completed by our solicitor partners, it is one more opportunity for supporters to show they care for those affected by dementia, through their legacy."
If you would like to know more about how you can write a simple Will for free, and find out more about leaving a gift to the Alzheimer's Society, contact the team at Peter Lynn and Partners on:
➤ Swansea 01792 450010
➤ Llanelli 01554 788280
➤ Ammanford 01269 597978
➤ [email protected]
Peter Lynn and Partners Solicitors
Preventing Legal Problems.