July 24, 2018
Peter Lynn and Partners Support Rising Welsh Netball Star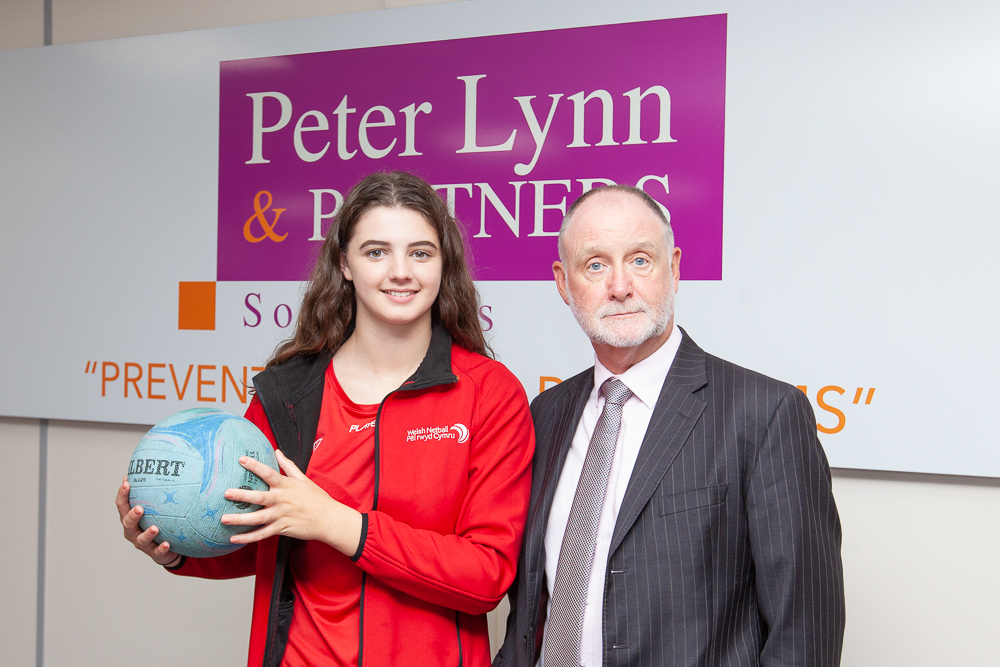 Up and coming Welsh netball sensation Rhian Evans is off to the Super League Championships thanks in part to support from Peter Lynn and Partners.
Since being capped for Wales at the 2016 U17 European Championships at the age of 14, Rhian has been selected for every international fixture to date gaining a total of 7 caps.
The Super League Championships take place in Nottingham at the end of July and will see the Welsh U17 team go up against much older and stronger competition including Team Bath, Manchester Thunder, Wasps and Loughborough Lightening to name just a few.
The 4-day tournament will see the best players come together to compete for the title and Rhian will lead the team as Vice-Captain from her position as Goal Shooter or Goal Attack.
Paul & Lisa Evan's, Rhian's parents, commented, "We are so proud of Rhian and her achievements, however, each player needs to find their own funding to attend the tournament, so we were delighted that Peter Lynn and Partners offered their support in sponsoring Rhian."
This will be the last competition that Rhian will compete in for the U17's as she has recently trialled and was successful in becoming part of the U21 squad.
Rhian has also represented Wales at Athletics and Cricket and has been a finalist in the Swansea Sports Awards for the past two years.