September 24, 2019
Peter Lynn and Partners Supports Ty Hafan Disney Trip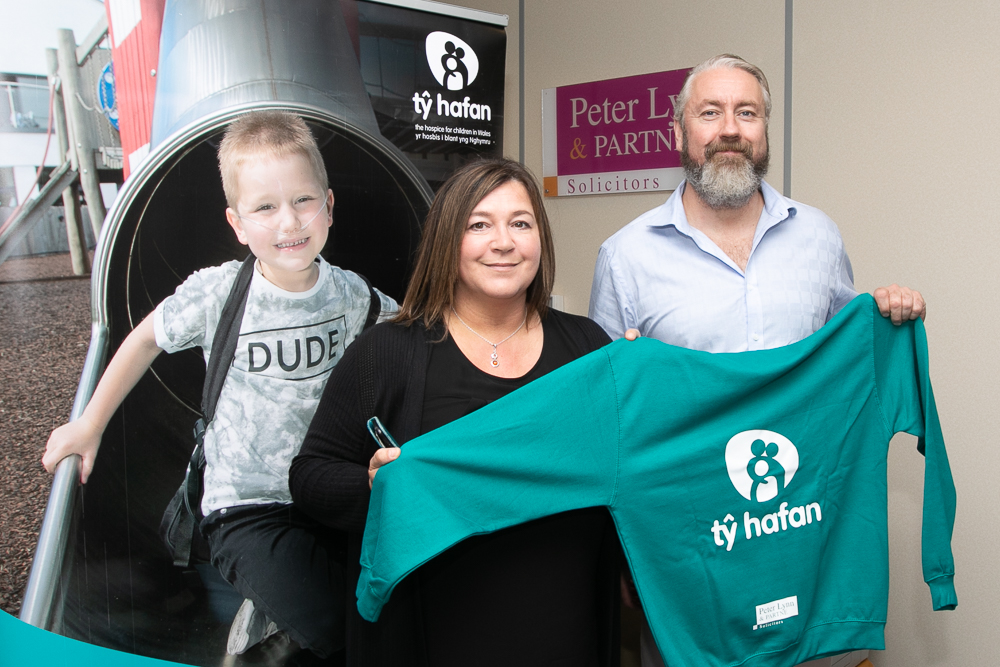 Regional law firm Peter Lynn and Partners have helped a group from Ty Hafan take part in the RunDisney weekend at Euro Disney, Paris.
The race, which took place between 19th and 22nd September, gave entrants the experience of running through the heart of the Disneyland Paris theme park, with events ranging from 5k, 10k and half marathon to kids races and, multi-race challenges.
With 42 people on the trip, it was the second time the charity has entered the Run Disney race which combined the perfect balance of Tŷ Hafan Magic and Disney Magic.
Lisa Williams, Events Officer at Ty Hafan who was on the trip, said, "We had 27 people taking part in the 5K run, 17 people taking part in the 10K run, 1 in the kid's race and 11 people take part in the half marathon. Seven heroic participants even did the 36K challenge, which is the 5K, 10K and a half marathon distance combined. Even our youngest child, Amalee, who is 18 months old, took part in the 100m kid's races".
The group, which was led by two members of staff from the Events Team, set off from Ty Hafan at 5am on Thursday 19th September and arrived at Disney at 6pm. They had two full days in Disneyland Paris and then left Disney at 1:30pm on Sunday afternoon (22nd September) before returning to Tŷ Hafan at 1am.
"It was exhausting but so worthwhile," said Lisa. "We had a mix of people attending from members of staff who had chosen to go as participants and raise money for Tŷ Hafan as well as two bereaved families join us on the trip. One family were taking part for the 2nd year in a row and the other family were taking part because it's the 10th anniversary since their daughter passed away".
As Wales' leading children's charity and hospice, they rely on fundraising from members of the public and businesses to continue the comfort, care and support they offer to life-limited children, young people and their families.
"Ty Hafan is our charity of choice this year," said Peter Lynn, senior partner at the law firm, "and we have committed to organising or supporting a wide range of events to help raise much-needed funds, so when they approached us to help with this memorable trip, we were only too happy to oblige."
The event was indeed memorable for all those who took part, with many participants who started off not knowing each other becoming life-long friends, as Lisa outlined, "it's amazing to see a group of strangers become great friends over the RunDisney weekend and create magical memories all whilst raising awareness and money for Tŷ Hafan."