February 17, 2017
Peter Lynn & Partners Advises Coyote Ugly On Cardiff Opening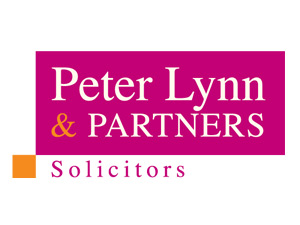 Peter Lynn and Partners have recently advised a local business on the opening of the 'Coyote Ugly' saloon bar on St Mary Street in Cardiff.

The Coyote Ugly franchise is owned by 'Coyote Ugly Saloon Worldwide', and the Cardiff site is the first to open in the UK joining global cities such as New York, Tokyo, Las Vegas and Kiev.
It's official opening was much anticipated and received substantial national press coverage and also breathed life back into the site of Cardiff's historic Square Bar which had been closed for several years.
Its opening has been a major part of the regeneration of the Mill Lane end of St Mary Street in Cardiff along with the recent opening of Dirty Martini and soon to be reopened 'Philharmonic'.
Chris Tymanowski, Partner and Head of Commercial Property at Peter Lynn & Partners, acted on the matter and commented "I am delighted to have acted on such a prestigious matter in terms on the venue, brand name and regeneration of St Mary Street. The lease of the premises and opening of the saloon bar has taken a long time to negotiate and complete due to a complex title and commercial matters needing a number of consents to be negotiated along with navigating listed building issues for the fit out of this historic venue."
The new owner, Steve Lewis, commented "The venue has been fantastically received in Cardiff and has been full most nights of the week since opening. The phenomenal success in such a short period has been so good that I am discussing with the franchisor about opening more saloons and I am are currently looking at venues in major cities all over the UK to establish a national chain. It has been great working with Chris on a this matter. He has understood our needs to get this project over the line coming up with commercial solutions as needed "outside of the box"".
As well as the regeneration of this venue the venture has also seen dozens of jobs created which, along with the tremendous trade, is good news for the Welsh economy.
Chris Tymanowski further commented "I act for a number of local and nations clients on licensed industry matters and have a wealth of experience dealing with breweries and the complexities that come with this sector. The team here supporting me on these matters includes a licensing specialist dealing with matters including noise abatement issues. As such we are well equipped to deal with all matters associated with restaurant's, pubs, clubs and any other licensed business".