December 4, 2017
Peter Lynn & Partners Supports DVLA Code Challenge 2017 for Primary Schools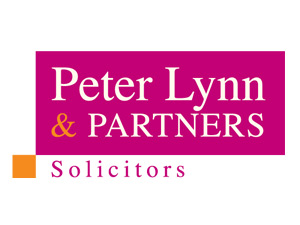 We were proud supporters of the DVLA Code Challenge 2017 and have received the following message from the organisers:
Firstly, thank you. The competition is now over and it proved to be a resounding success with a lot of extremely excited children, a fantastic host, brilliant Judges, none of which would have been possible without your help and generous support.
In total 50 Schools & Community Groups across Wales won Prizes in the DVLA Code Challenge Competition. All the entries we had this year were of a very high quality which shows just how much talent is out there, we just need to provide opportunities for the children to use it.
I thought you would like to know the results and give you an indication of just how much of a positive impact you have made on Welsh Schools and Community Groups. It's actually quite staggering to the point that the venue could not hold everyone that attended and we had to place a live link outside as well as in the Schools and Groups across Wales.
1st Prize – £3000 of IT Equipment             Usk Church in Wales Primary School
2nd Prize – £2000 of IT Equipment             Our Lady and St Michael Primary School
3rd Prize – £1000 of IT Equipment             Ysgol Y Berllan Deg
Runner Up – £750 of IT Equipment          Newton Primary School
Runner Up – £750 of IT Equipment          Gwyrosydd Primary School
Best Competition Video                             Ysgol Bro Gwydir
Beach Ball Bingo Winners                          17 Schools won Lego Mindstorm EV3 Kits, Raspberry Pis and BBC Micro:bits
Prize Draw Winners                                    27 Schools and Community Groups won Lego Mindstorm EV3 Kits, Raspberry Pis and BBC Micro:bits
Over 60 Schools across Wales entered the competition.
Over 180 children and 150 Adults attended the RLDC on the 28th November – exceeded venue capacity.
Over 1700 people joined us over the live link across Wales to watch the event.
Over 600 votes cast for the entries on the day. Voting was open for 1.5 hours.
You can see how much the children enjoyed the competition at #dvlacodechallenge and we'll be uploading the winners, pictures, the childrens' games and the event video on to our web site  http://dvlacodechallenge.dvla.gov.uk/ over the next week so please keep checking. You are free to use these for your own promotional material as per the Sponsorship T&C.
I cannot thank you enough for your generous support and contribution to this competition, and as I originally said all of your contribution has gone to Schools and Groups to help children learn IT. 
Once again our thanks for your support on behalf of myself and Karen.
Kind regards. 
Mark Jones
Head of Cyber Security Testing, DVLA