May 13, 2018
Peter Lynn & Partners Supports Kardomah Boys Production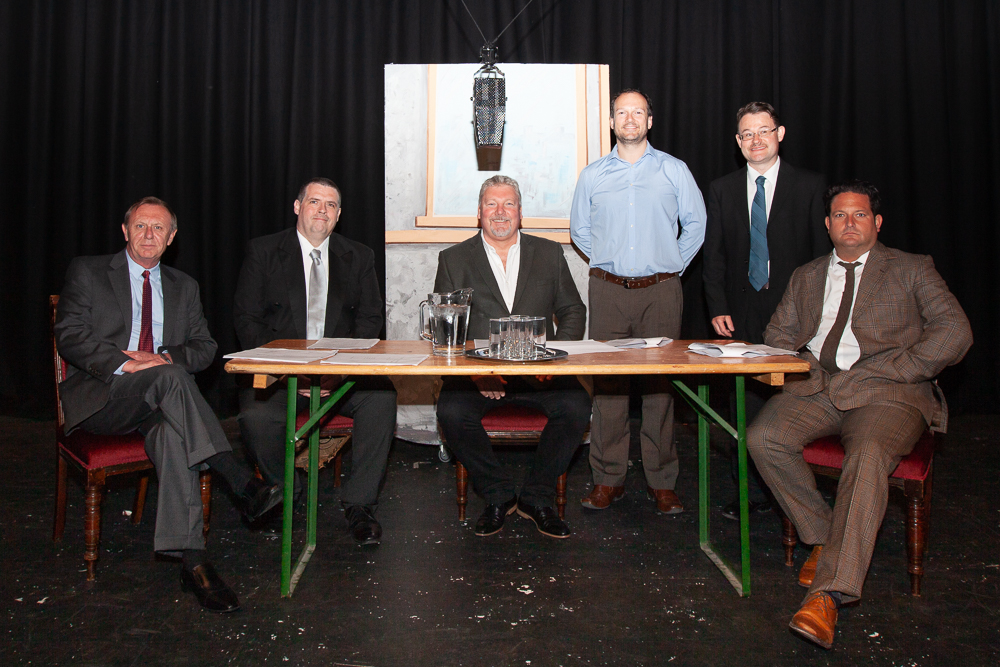 Leading Swansea law-firm, Peter Lynn and Partners Solicitors have worked closely with Karen Struel-White in her staged recreation of the famous 1949 BBC broadcast by the Kardomah Boys – 'Swansea and the Arts'.
Named after the cafe, they frequented in the 1930's and 40's; the gang were a group of friends made up of some of the finest literary talents of the day including Swansea's beloved son, Dylan Thomas.
Portraying the famous gang on stage were Chris Hawkins (Dylan Thomas), Richard Cleverley (Daniel Jones), William Adrian (Alfred Janes), Darren Hembrow (John Pritchard) and Tony Wright (Vernon Watkins).
The staged play re-enacts the BBC broadcast which took place in the Grove, Uplands in 1949 and featured the actual microphone that was used almost 70 years ago.
Peter Lynn, Senior Partner, said; "As a lifelong fan of Dylan Thomas, we were more than happy to support this staged production of such a famous broadcast and are privileged to have our name associated with such a fantastic recreation."
Karen Struel-White, who produced the show, said; "we are so grateful for the help of Peter Lynn and Partners and to have a sponsor sho has such a passion for the works of Dylan Thomas was a real bonus."
The play took place at the Dylan Thomas Theatre on Sunday, May 13th with the kind permission of The Dylan Thomas Estate.