December 9, 2021
Peter Lynn & Partners Supports Mission Christmas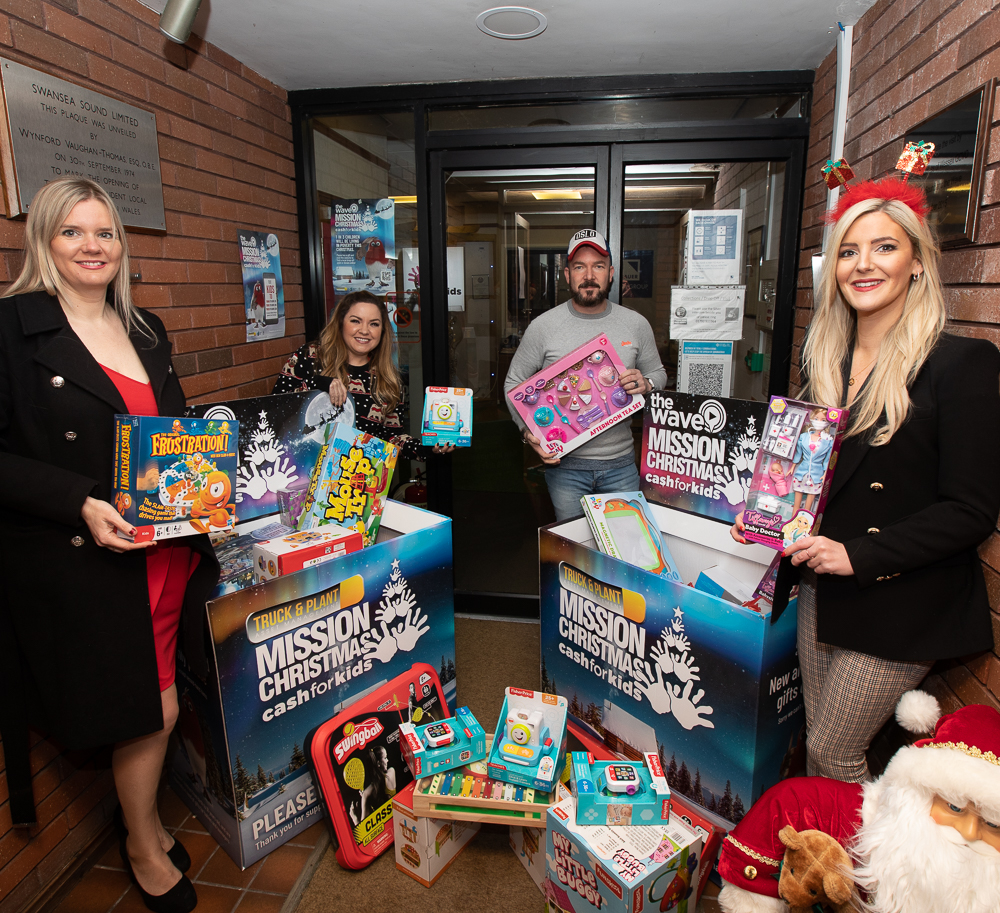 Peter Lynn and Partners Solicitors are thrilled to support The Wave's Cash for Kids Appeal 2021 named "Mission Christmas."
Cash for Kids is the grant-giving charity helping the children that need it most across the UK. Their mission is to improve the lives of disadvantaged children and young people who are affected by poverty, illness, neglect or have additional needs.
They raised over £19.2 million across the UK in 2020, supporting 396,639 children and this year are planning on achieving even more!
"Our fundraising directly supports children throughout South West Wales thanks to the awesome work of individuals, families and businesses across the area," said Kath Lane, Branded Content Manager at The Wave, "and we are truly thankful for the donation from Peter Lynn and Partners."
With an extensive list to complete, Partner Charlotte Hewins and Solicitor Lorraine Heenan, both of whom work in the Mumbles office of the law firm, spearheaded the shopping activity.
"While it was fun shopping for the gifts," said Charlotte, "knowing the difference these gifts will make to children and families across the region on Christmas Day was really fulfilling and we are proud to support this thoroughly worthwhile initiative."
The Wave are still looking for donations, so if you would like to support Mission Christmas, please click this link:
https://www.cashforkidsgive.co.uk/donate/mission-christmas/the-wave-ghr-mission-christmas-2021-gift-list/