November 30, 2016
Preparing For Your Financial Hearing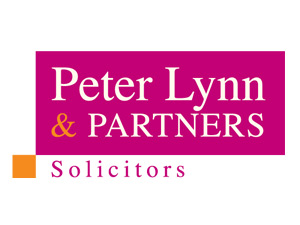 Every marriage is different, and there is no strict formula for dividing matrimonial assets on divorce.
We often get asked by clients how will the court decide who gets what and whilst we do not have a crystal ball, if we apply the principles that the Court will follow, it is possible to give some guidance.
The court must take into account, first and foremost, the welfare of any dependant children – where they are to live and how they are to be supported.
Secondly, whether the case is suitable for a clean break – in other words can the husband and the wife be financially independent of one another. The Court has a duty to try and achieve this, wherever it is reasonable to do so, given all of the factors.
A clean break would be appropriate where there are sufficient capital assets to ensure ongoing financial security for a non-earning spouse for example, but perhaps not appropriate where there are young dependant children being cared for by a non-earning spouse. Similarly in a case where a wife has devoted her adult life to bringing up children or supporting her husband in his career, cannot then be expected later in life to find a lucrative career for herself, a clean break would not be appropriate.
The Court will take the take account of Section 25 of the Matrimonial Causes Act and look at the length of the marriage and ages of the husband and wife, and if either of them has any mental or physical disability.
It will also consider income, earning capacity and other financial resources available to either party for example trust funds, savings, property portfolio, shares in a family company – in other words what each spouse has available to them to support them now, and in the future.
The Court must consider any financial needs that either spouse has, and responsibilities, and the standard of living enjoyed by the spouses before the marriage broke down, for example is housing an issue and who should stay in the family home.
Contributions made to the marriage by each of the spouses is a consideration – has one spouse introduced funds to the marriage by way of inheritance for example, or is one spouse an extremely high earner.
People often think that the bad behaviour of their spouse will be taken into account when dividing the matrimonial assets but this simply isn't the case, unless that behaviour – bad financial conduct or otherwise is just too bad to be ignored by the Court – and this would include the deliberate dissipation of family assets for example.
Finally, the Court has to consider the value to each spouse of any benefit that one would lose as a result of the divorce – and this most usually covers pension assets.
Sadly, the discretion that the court has in looking at all of these factors leads to uncertainty as to outcome of any financial settlement, but it is possible with full and frank financial disclosure for both parties to give some guidance as to the potential outcome.
To help us consider your options for a financial settlement we would need to see as much financial information as possible – bank statements, market appraisals or valuations of any property, details of savings and investments, accounts where there is a company involved and up to date pension valuations. This is not an exhaustive list, and if your spouse can provide the same complete disclosure of finances, it is possible to look at your situation and advise on a potential financial settlement.
Please contact Peter Lynn and Partners if you would like to discuss your financial case with complete confidentiality and discretion. We believe in a professional problem solving approach and you will find our team sympathetic and approachable. Whilst we can't promise you the £53million that former supermodel Christina Estrada received on divorcing her billionaire Saudi businessman husband earlier this year, We can advise you realistically on your financial settlement.