August 29, 2018
Seven's Superstars Retain Cracker 7s Title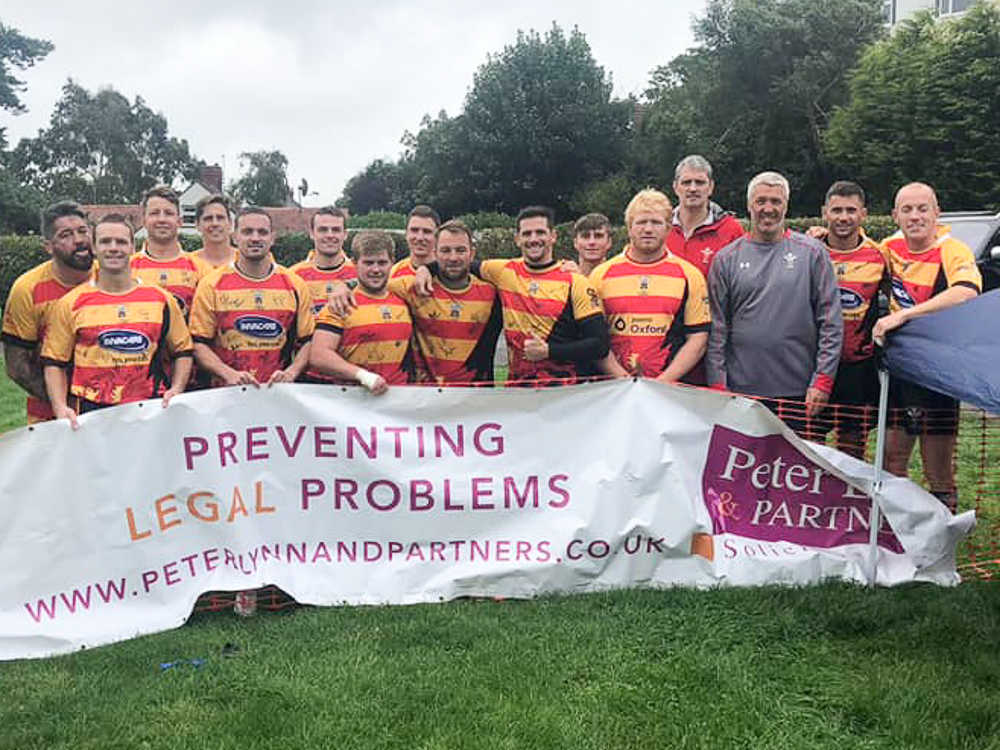 In torrential conditions, the Welsh Rugby Charity Vets have won the Cracker 7's title for the second year in a row.
Sponsored by leading regional law firm, Peter Lynn and Partners, the Vets were raising funds for Shelter Cymru and fielded one of the strongest sides to ever play at the Mumbles tournament.
Martyn Lewis, Founder and Manager of Welsh Rugby Charity Vets said, "We entered a strong side in last year's Crackers and won the title but this year's team had an even better pedigree."
World Cup Winners, ex-British Lions as well as recognisable names from local club rugby were included in the squad; all of whom played a vital role in securing victory.
Martyn continued, "World Cup winners Lee Beach, Ritchie Pugh, Rhodri McAteer, Aled Thomas and Lee Williams ran out alongside former Wales 7s internationals Richard Johnson, Rhys Jones and British Lion & former Wales Captain Ryan Jones."
The Vets team also included recognisable local players in the form of Craig Hawkins, Callum Carson, Nathan Strong, Steven Martin, Nick Jones, Adrian Killa, Paul Mackey and Richard Thomas who all put on a masterclass of 7s skills.
It was the 30th year of the rugby festival, and while the weather was atrocious to being with, a large crowd were there from the off to enjoy the rugby.
Once the weather cleared more people wandered down to Underhill Park and by the end of the tournament, the live music started, and the rugby festival continued into the evening.
Peter Lynn, Senior Partner, commented, "Congratulations to all the teams who took part and to the supporters who braved the weather to watch the gams. It was another fantastic event, well organised by Mumbles RFC and to retain the trophy for the second year was the icing on the cake for us."