October 11, 2012
St Helen's Balconiers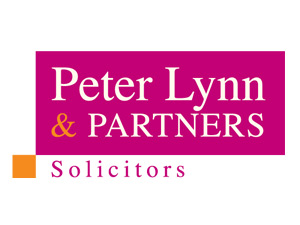 There cannot be too many more sports supporter organisations in the United Kingdom with more passion, loyalty and history than the St Helen's Balconiers, who have just celebrated their 40th anniversary of following the Glamorgan cricket team through thick and thin.
It has sometimes been a bumpy road for the Swansea-based fan club. After all Glamorgan have not raised any silverware for eight years, and in their four decades the faithful have witnessed only four titles – the Sunday League (1993), the County Championship (1997) and two other one-day league titles in 2002 and 2004.
But the general lack of success has not deflected their commitment to the cause, inspired by the Balconiers' indefatigable chairman John Williams.

John and his right hand man Clive Hemp have been the Balconiers' engine room, always ready to champion St Helen's as a first-class cricket venue, and it has been their and their committee's tireless lobbying and campaigning that means Swansea still welcomes county cricket to the city five days every summer.
That was put into its full perspective at the Balconiers 40th anniversary dinner at the Towers Hotel in Jersey Marine, attended by 240 people including such cricket luminaries as Tony Lewis, the former England and Glamorgan captain, David Morgan, the ex-chairman of the International Cricket Council, and county great Don Shepherd, the Balconiers president.
Also present was Robert Croft, the former England off spinner, who has retired from first-class cricket after 24 seasons on Glamorgan's books. Croft spoke fondly of cricket at St Helen's – the ground he started playing cricket at when he was only nine. The 42-year-old received two presentations – one from Swansea solicitor Peter Lynn, of Peter Lynn & Partners, who was one of the main sponsors of the 2012 St Helen's Cricket festival – as well as a standing ovation for his services to cricket.
After all the cricket awards John Williams was presented with a framed scorecard from Glamorgan's match against the West Indies in 1963, while the county have also commissioned a painting of the St Helen's ground to recognise his work supporting the county.
He was one of the founding members of the Balconiers when it was set up in August 1972 by a group of Glamorgan members. They were Glamorgan-loving west Wales regulars who sat in a corner of the original pavilion balcony – the reason the group became known as the Balconiers.
It came about during the match against Northamptonshire when openers Alan Jones and West Indian Roy Fredericks put on 330 runs for the first wicket. So impressed were the 'Balconiers' that they asked the Glamorgan secretary at the time Wilf Wooller if they could take some buckets and make a collection in appreciation of Jones and Fredericks' efforts.
The Balconiers slowly evolved after initially being formed to donate money for a Glamorgan "man of the match" award at games held at St Helen's. But in the 1970s John began to organise trips to away Glamorgan matches – now known as "Daffodil Cricket Tours".
Over the years the Balconiers have become an effective money-making organisation for Glamorgan as well as for their players, especially those having benefit seasons. In all the club have raised £200,000 in the last 11 years.
Money raised from hospitality packages during the Festival which attract local companies and cricket clubs, as well as "Fred's Bar" situated at the Oystermouth Road end of the ground, is pumped back into the county club.
And at this year's gala dinner John Williams handed a cheque to Glamorgan chief executive Alan Hamer for the princely sum of £18,000. Those sort of fund-raising efforts help the Balconiers continued campaign to keep a first-class cricket presence at Swansea.
People like John Williams are hugely passionate that a sporting arena that witnessed Gary Sobers' six sixes in 1968 as well as Glamorgan's wins over Australian touring sides should continue to operate on the county circuit for at least five days every summer.
>His enthusiasm for cricket at St Helen's is infectious to say the least and he talks passionately about the importance of county cricket in Wales' second city, which has been supported by the City and County of Swansea who own the ground.
"West Wales has always been a thriving nursery for Glamorgan, ever since the days of Dai and Emrys Davies and before," explained John.
"Glamorgan's most famous cricketers were born here: Don Shepherd, Alan and Eifion Jones, Tony Lewis, Jeff and Simon Jones and Robert Croft.
"It is therefore essential West Wales young cricketers of the future continue to have the opportunity to see their heroes play first-class cricket on their doorstep.
"The survival of St Helen's as a first-class cricket ground is essential to the future development of young cricketers within the west Wales region.
"We all must be mindful of the fact that if we don't make the effort to support cricket at this famous ground, the gates could be shut for ever and we would end up in the same way as the Mumbles Train – once it's gone, it's gone forever. It would then be too late to make a protest."
And while Williams continues to fight for first-class cricket at St Helen's you cannot see how Glamorgan can pull the plug on their annual pilgrimage west along the M4. It is as big a part of the county cricket calendar as the Cheltenham Festival and Canterbury Week are for Gloucestershire and Kent respectively.
Not to mention that but St Helen's has generally produced very good games of cricket. Many will remember that Glamorgan beat both Gloucestershire and Sussex there on their way to lifting the 1997 County championship title.
And this year the Welsh county again beat Gloucestershire – thanks to eight wickets in the game from Croft in his final appearance there. It was another emotional occasion for Croft who took his 1,000th first-class wicket there for the county in 2010.
Croft will be a much-missed face in the Glamorgan side; just as St Helen's would be much-missed if it was ever struck off the county fixture list.
ST HELEN'S BALCONIERS AWARDS 2012
All-rounder Jim Allenby took the main award of the night as Glamorgan's player of the year.
Allenby finished the summer with 733 runs and 42 wickets in first-class cricket and earned the vote ahead of four other candidates: Stewart Walters, Mark Wallace, Huw Waters and Will Bragg.
David Lloyd, who made his first-class debut this season, received the second XI player of the year award, while seam bowler John Glover was adjudged the most improved player of the season.
It may have been a season to forget for Glamorgan and their director of elite performance Matthew Mott, but a number of individual achievements were recognised.
Seam bowler Huw Waters' career-best 7-53 against Hampshire was rewarded as was Chris Cooke's stunning CB40 century against Somerset.
And captain Mark Wallace's achievement of passing Eifion Jones's record for most first-class runs by a specialist wicketkeeper was marked with a presentation.
And Robert Croft's 50th five-wicket haul was noted, a feat he achieved against Essex in Colchester in August.
There was a lifetime achievement award to radio commentator Edward Bevan in recognition of 30 years covering Glamorgan for the BBC. He was presented with his award by his co-commentator for so many years Don Shepherd.