June 11, 2023
Summer Holiday Arrangements Post Separation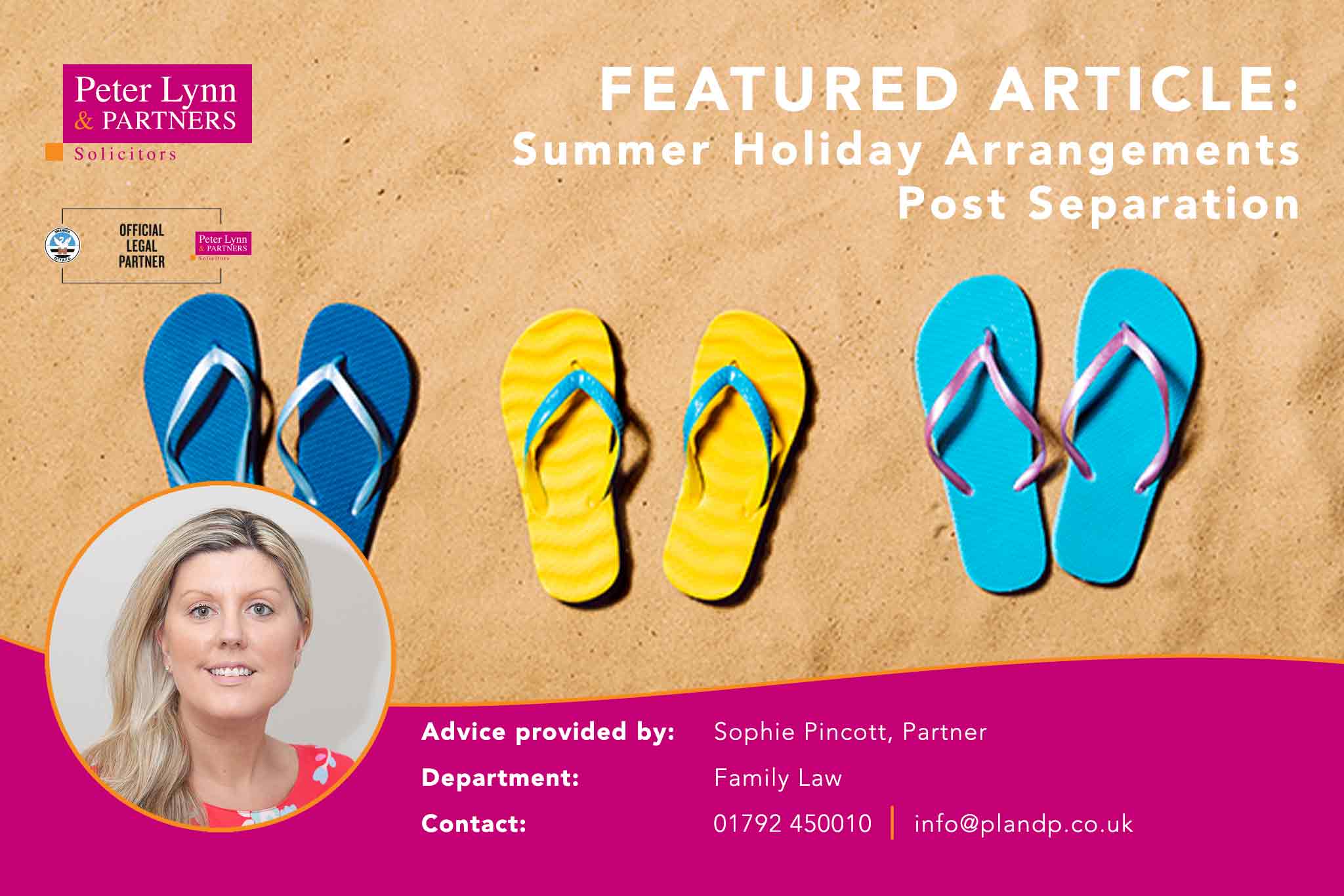 In many cases, divorce has a devastating impact on a family, especially where children are involved. One of the significant challenges for separated parents can be agreeing on the arrangements for the children during the summer.
Holidays, especially when one parent wants to take the children abroad, can result in tense and emotional discussions, sadly sometimes in front of the children, following which one parent is inevitably disappointed.
It is important to bear in mind that generally, summer holidays are there to benefit the children, rather than the parents.  Unfortunately, often one or both parents lose focus and turn discussions into a purely mathematical exercise during which they try to ensure they take exactly their 50% entitlement for each of the summer holidays.
This might not work on a practical level due to work commitments and can lead to the children toing and froing between their parents or missing out on specific events which one family has planned. Further, it may not work on an emotional level where dependant on the children's ages, consideration should be given to their wishes and feelings.
What are our top tips?
Plan Ahead– Always tell the other party in advance what your proposals are.
You want to avoid a situation where both parents book holidays at the same time, and there are often other competing factors to be taken into account and co-ordinated such as grandparents, step-families, weddings, and time off work to be arranged.
The whole issue can easily become a logistical minefield with the children themselves at the centre so discuss holidays as far in advance as you can.
Holiday Details
The next question is what information you will provide to the other party about the holiday. As most parents will have parental responsibility for their children, they have a right to know where the children are. As an absolute minimum, you should tell the other parent where you are going, where you will be staying and how they can contact you in an emergency. The times and dates of when you are travelling are essential also.
Communication While on Holiday
One question we often get asked is: "how will I know the children are safe?"
Ideally, if you are concerned about holiday arrangements and the children's safety, you will speak to the other parent in advance about what worries you have so that some safeguards can be put in place. In the same breath, the parent who is taking the children away needs to be able to have quality time with the children.
Having an absent parent continually ringing them is likely to make the children anxious, possibly homesick and raise tensions between parents either during the holiday or upon the return home which could spoil the trip completely. Perhaps agree a time and date when the children can speak, but limit this to once or twice a week.
What happens when parents can't agree on the holiday arrangements?
For instance, perhaps one parent wants to take the child on holiday abroad and the other parent has the passports and won't agree. In this case, you can apply for what is called a specific issue order. This is an order of the court dealing with a specific set of facts and limited to one narrow point. The ultimate question that the court has to decide is what is in the best interests of the children.
If you and your ex-partner are not able to agree on matters yourselves, we have many experienced lawyers at Peter Lynn and Partners who specialise in this area of law.  We also refer many clients to mediators to facilitate discussions between parents.
In our experience, the more amicable discussions can remain, the more likely parents will remain focused on what is best for the children, rather than on winning the battle they believe they have with their ex-partner surrounding holiday contact.
For more information or to arrange a free initial meeting to discuss this or similar matters, call 01792 450010 or email [email protected]