January 23, 2023
Swansea Charity Receives Boost from Local Law Firm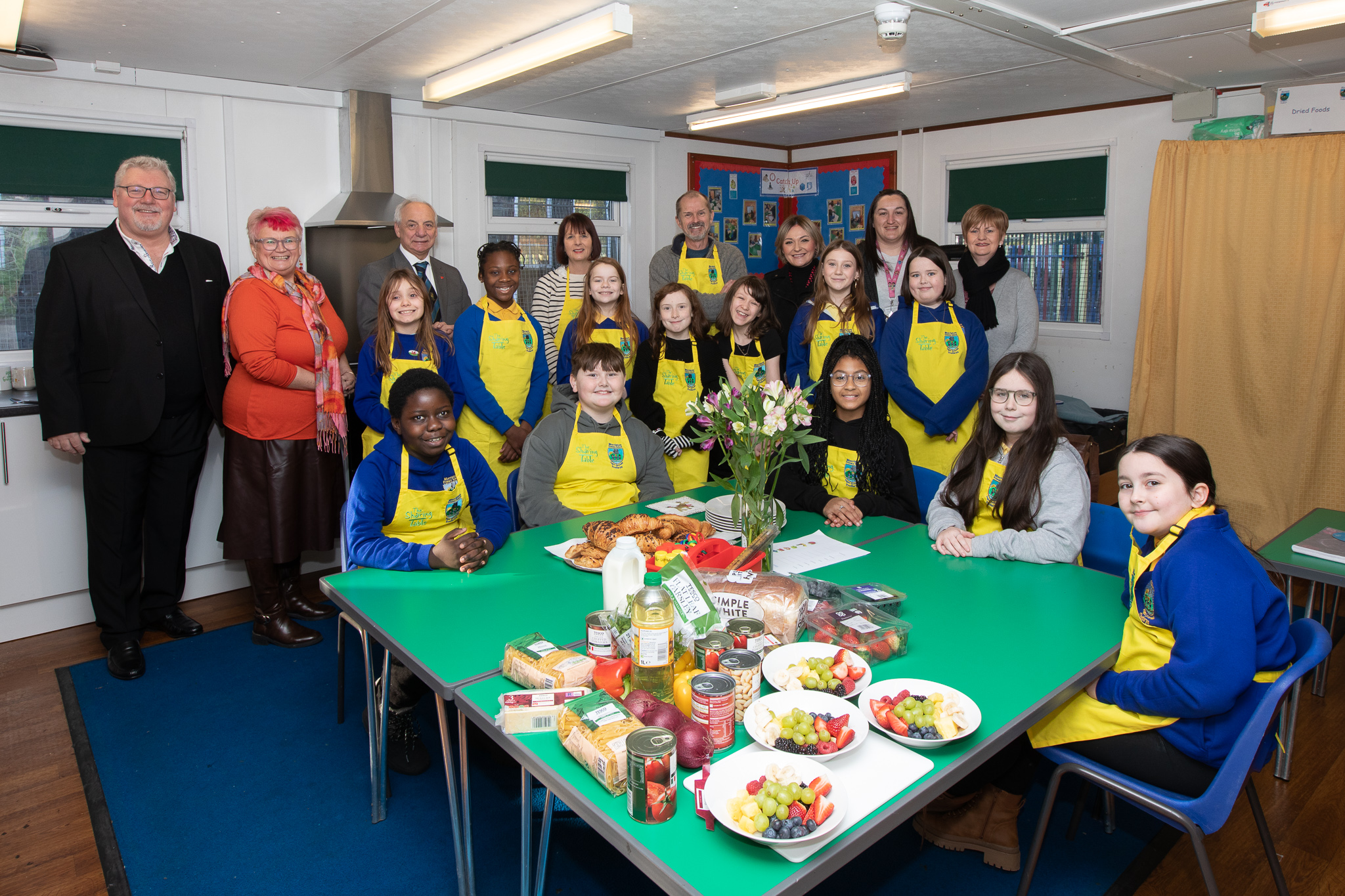 Swansea-based Peter Lynn and Partners have made a four-figure donation to The Sharing Table, a local charity that helps provide opportunities to disadvantaged children and their families.
The donation, which has helped pay for a dedicated kitchen and workspace at Morriston Primary School, will allow the charity to continue the excellent work it does and follows on from a similar project in Craigfelen Primary School, Clydach.
"We are thrilled to receive the support of Peter Lynn and Partners Solicitors," said Sharing Table founder Andrew Copson. "The donation has helped us pay for a brand new kitchen and 'sharing table' at Morriston School. In this new facility children, alongside their parents and carers, can build self-esteem, learn new skills and access richer and happier lives, all through preparing simple and healthy recipes."
With the use of food banks on the rise, the charity is acutely aware that many local communities are poorly resourced, with over 800 children in the city reliant on free school meals as their daily sustenance. However, far from being a food bank, the charity offers so much more than a nutritionally balanced hot meal.
"There are no hand-outs at The Sharing Table," said Andrew, "it is a place to come together as a local community through a shared love of food."
With a focus on teaching children about where foods come from, growing vegetables and herbs as well as tasing a wide range of fruits, the charity also invites parents into the schools to cook alongside their children.
"Many people take cooking for granted," said Andrew, " but many children simply aren't learning about food and cooking skills. We invite them into the school and teach them different recipes which they then cook in the kitchen with their parents encouraging and helping them."
Not only are the recipes nutritious, but the ingredients used are specially selected to be low-cost and filling, and each family leaves with enough ingredients to cook the same meal at home."
However, perhaps one of the greatest benefits of the class is the one-on-one time the children get to spend with their parent or carer.
"Frequently, when we ask the children what they enjoyed most about the class, the answer is "spending time cooking with my mother", reflected Andrew.
The charity's work comes at a time when many families in Swansea are struggling to make ends meet and some communities are finding it tougher than others as Labour MP for Swansea East Carolyn Harris explained:
"With the cost-of-living spiralling and more and more families struggling to stretch their finances, initiatives like The Sharing Table make such a difference. They bring communities together to share ideas and help each other."
"Having seen The Sharing Table for myself recently at Morriston Primary School, it is clear the difference this is making in building confidence amongst the young people, and their enthusiasm to learn more was contagious."
"Well done to Peter Lynn and Partners for helping to ensure more can benefit from the work of this fantastic charity."
Echoing her thoughts was MS for the Swansea East constituency and Morriston resident Mike Hedges who said:
"Such a great project at Morriston Primary School organised by The Sharing Table. It is incredibly important to provide cooking and low-cost meal-planning skills to families in a fun and inclusive environment. This will be very beneficial to the families who take part in the sessions."
The contribution is the latest in a series of charitable donations made by the law firm to help organisations that have a direct impact on the local community, especially those helping disadvantaged individuals and families.
"The work of The Sharing Table is truly fantastic," said the founder of the firm, Peter Lynn, "and while I wish there wasn't a need for such a charity, we are only too happy to support them and the excellent work they do to help families in the Morriston area."